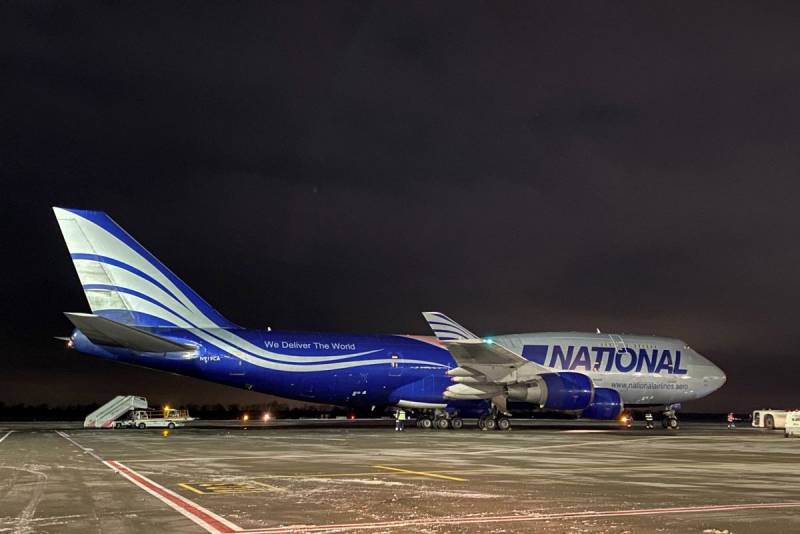 In December, United States President Joe Biden gave the go-ahead for a program to help the Ukrainian army. Within its framework, the first American aircraft arrived in Ukraine with a large batch of lethal
weapons
and ammunition.
This was reported in the press service of the US Embassy in Kiev.
The total weight of the military cargo that arrived in the Ukrainian capital from January 21 to 22 exceeds 90 tons. American diplomats claim that, among other things, ammunition was delivered to Ukraine for the "defenders of the country on the front line," that is, for the occupiers from the Armed Forces of Ukraine.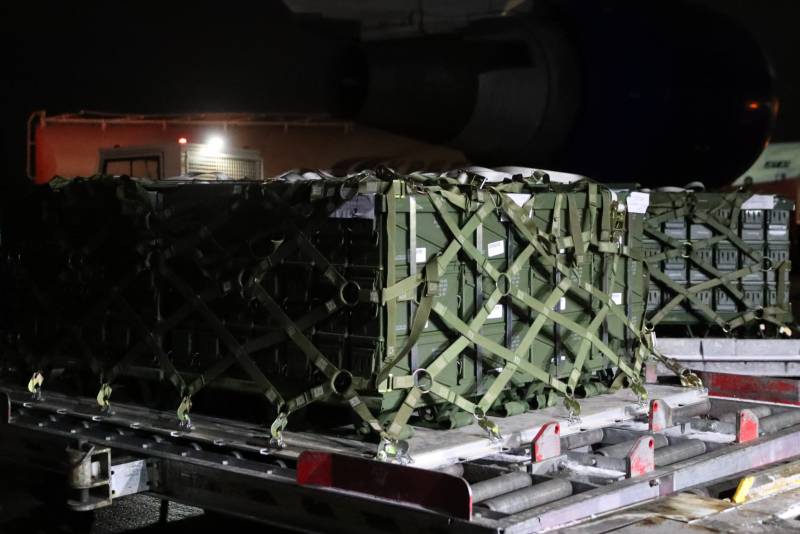 This shipment is the first of a $200 million assistance package to the Ukrainian Armed Forces.
This assistance demonstrates the strong commitment of the United States to Ukraine's sovereign right to self-defense.
- said the US diplomatic mission.
The embassy said the United States sent military aid to Kiev totaling $650 million last year. In total, since 2014, the United States has provided Ukraine with weapons and military equipment worth 2,7 billion.
Earlier, Washington gave the green light to the Baltic states to provide Kiev with Javelin anti-tank systems and Stinger MANPADS.
In Ukraine, they constantly announce the impending invasion of this country by the Russian Armed Forces. There is a lot of talk about it in the US and Europe as well.