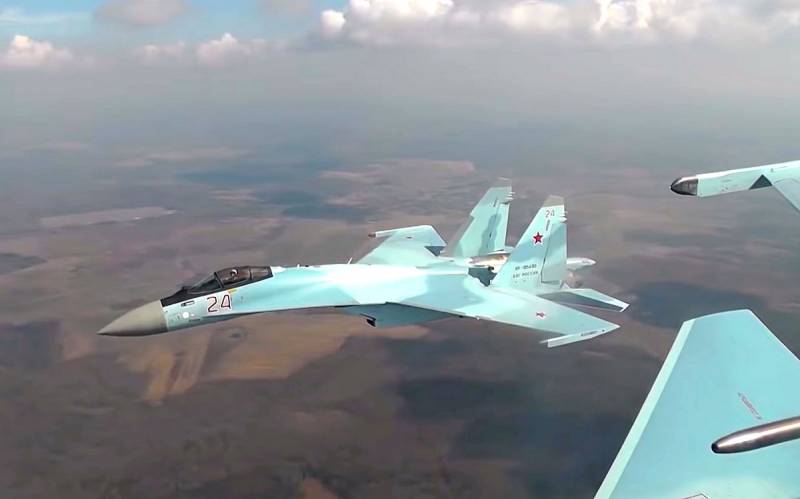 Iran intends to buy a large batch of weapons from Russia, including the latest Su-35 fighters and the S-400 anti-aircraft system, but the likelihood of a deal looks extremely low, writes the author of an article for the American edition of Military Watch.
At the end of last year, information appeared about a planned arms deal between Russia and Iran. According to reports, Tehran intends to purchase a large batch of Russian weapons, including 24 Su-35 fighters, two batteries of S-400 air defense systems, as well as a Russian satellite. In addition, under the agreement, Russia will overhaul Iranian MiG-29s and Su-24Ks and retrain Iranian pilots. The cost of the deal will be $10 billion, most of which Iran will pay for with oil supplies.
However, the author considers the probable deal unrealistic and gives a number of arguments in his favor. First, he writes, settling with Russia, one of the largest oil exporters in the world, again with oil supplies, looks stupid. Secondly, the amount of the $10 billion deal does not match the approximate cost of the weapons planned for delivery. Based on previous Russian deals, the total for fighter jets and anti-aircraft systems will be about $4 billion, with another $5 billion to spend on repairs, training, and satellite. It is not clear where the other XNUMX billion came from.
Another argument in favor of the unrealistic deal is that Iran intends to buy the most expensive Russian Su-35 fighters, when until recently it was negotiating with China for the supply of Chinese J-10C fighters, which are much cheaper both themselves and in operation. Considering that the park is combat
aviation
Iran is significantly outdated, it is more profitable for Tehran to buy more Chinese fighters or Russian, but cheaper ones, for example, the MiG-35, which is a further development of the MiG-29, which is in service with the Iranian Air Force. Moreover, the Iranian military has previously shown interest in MiG fighters and cheaper Su-30s, but not in expensive Su-35s.
Thus, the probability of a deal between Russia and Iran for the purchase of S-400 air defense systems and Su-35 fighters for $10 billion remains extremely low, the author concludes.