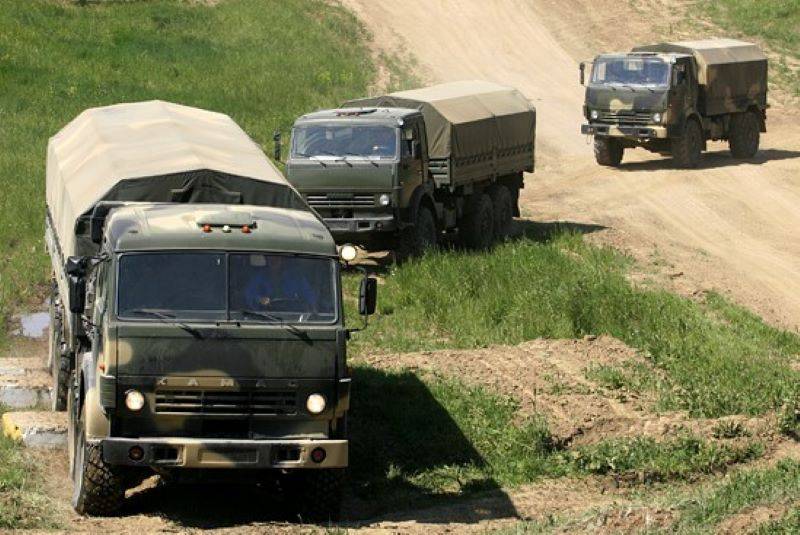 For transfer to the Russian-Ukrainian border
weapons
, vehicles, ammunition and much more for an army of 100 thousand servicemen, Moscow used hundreds of trains, including thousands of wagons. And if Russian President Vladimir Putin gives the order to the Armed Forces to move to Donbass, the same trains will deliver goods to the front line, and also take out equipment in need of restoration from the combat zone.
This is how the American columnist David Ax argues in his article published in Forbes magazine.
He believes that this dependence of the Russian army on rail transport is one of its most vulnerable spots. After all, trains will not be able to deliver goods to the very front line; for this, vehicles are needed.
The ex is sure that if Moscow starts military action against Kiev, the Kremlin should not hope for a quick victory. After all, to quickly defeat Ukraine, the Russian army will not have enough trucks.
The US press draws attention to the fact that Russia is huge, and the quality of its roads is worse than the condition of western highways. This is what made her rely heavily on rail transport.
Therefore, the American author advises the Armed Forces of Ukraine to focus on the destruction of Russian military trucks, without which, according to Aix, the offensive of the Russian Armed Forces would be doomed to a fiasco.
In the United States, there are also opposite opinions. For example, in December last year, United States Marine Corps veteran Robert Lee said that a massive attack by Russian troops on the Ukrainian Armed Forces would lead to the defeat of the Ukrainian army in eastern Ukraine in about half an hour.