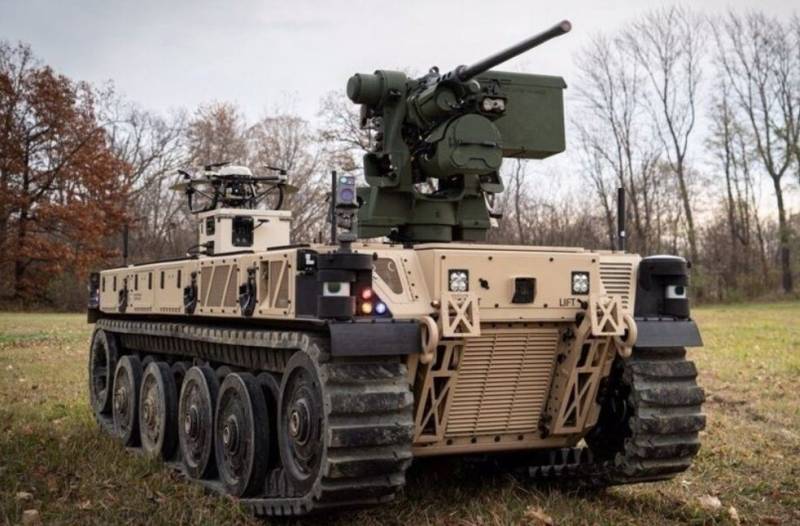 The photograph is for illustrative purposes.
The US Army is puzzled by equipping the latest robotic combat vehicles with anti-tank weapons, with the help of which the US military expects to destroy enemy armored vehicles. The National Interest recently reported that the US Army has demonstrated the capabilities of robotic vehicles equipped with Javelin anti-tank missiles.
As the director of Army Futures Command, Major General Ross Coffman, noted, the military fired from anti-tank missile systems, testing the capabilities of robotic combat vehicles, as well as analyzing their safety in the face of a potential collision with armored vehicles of a potential enemy.
Also, the US military claims that it will use artificial intelligence more actively. According to the US Armed Forces Command, the use of artificial intelligence will allow the machines to quickly move away from the enemy
tanks
as robotic platforms are lighter than most main battle tanks used in modern armies. At the same time, the military clarifies that all decisions regarding the use of lethal
weapons
will continue to be adopted by humans, not artificial intelligence.
In addition to anti-tank systems, air defense (air defense) equipment can also be installed on robotic vehicles, including a modern set of sensors for monitoring targets at long distances. With the help of an advanced computing system, the platform will be able to process incoming information, after which the military will make appropriate decisions.
If robotic vehicles are integrated with the Hellfire or Stinger anti-aircraft missile systems, they will be able to carry out the tasks of the army's air defense, including the fight against unmanned aerial vehicles, which are now increasingly used in conventional combined arms combat.