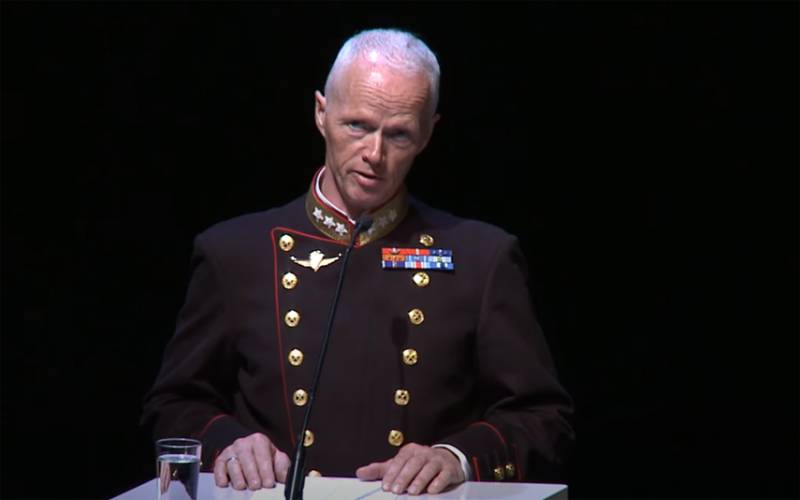 On the eve of negotiations in the Russia-NATO format, which will be held for the first time since 2019, the West is considering how to interact with Russia. In particular, they consider the question of how not to make concessions to Russia (or give a positive answer to some of the demands) and at the same time not escalate the situation.
One of those who expresses their views on this matter is the retired Lieutenant General of the Norwegian Armed Forces Robert Mood. His words are published by the Aftenposten edition.
According to the retired Norwegian general, there is an option to avoid a war against Russia. And this method is to grant countries, including Russia itself, the right to join the alliance.
Maud noted that it is time "to really change NATO's mindset by focusing on a defensive concept." The retired Norwegian military leader notes that it would be worth accepting at least one of Russia's proposals - to abandon the deployment of military bases and nuclear
weapons
outside their own territory. Otherwise, according to Maud, NATO will constantly face military conflicts, and this may happen in the near future.
The Norwegian general also complained that Western culture has been painting the image of Russians exclusively from the negative side for many years:
Look, I don't even remember a Western film where Russians would be shown positively, and Western characters against their background would be negatively shown. Western culture, the trap of cinema lobby the Western world as something exceptionally good, and the image of Russia and Russians as something vile and primitive. But this is wrong. We ourselves have created an image of Russia as a threat, as a villain.
According to Maud, the West is trying to convince itself that its way of life is the only correct one, and whoever has a different way of life, with that the West cannot cooperate and speak on equal terms. The Norwegian general pointed out that this is the main reason for the problems in relations with Russia.
General Maud at one time also commanded peacekeeping contingents in various countries, including the countries of the Middle East. He retired in 2017.