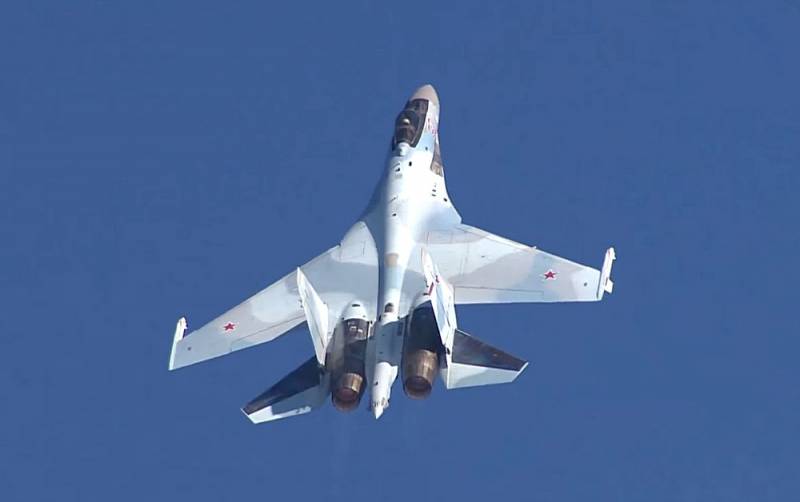 The Russian contract for the supply of a batch of Russian Su-35 multipurpose fighters to Indonesia will not be implemented. This was stated by the chief of staff of the Indonesian Air Force, Marshal
aviation
Fajar Praseto.
В
stories
the "stuck" contract for the supply of eleven multipurpose Su-35 fighters to Indonesia has come to an end, Jakarta announced its refusal to purchase Russian aircraft. The reason for this decision is the lack of budget funds. According to the chief of staff of the Indonesian Air Force, Air Marshal Fajar Praseto, Indonesia with a "heavy heart" is forced to abandon Russian fighters.
In principle, Praseto did not say anything new, the contract for the Su-35, signed on February 14, 2018, was never finalized, despite the numerous promises of Indonesia. Recently, only optimists believed that it would be implemented. At the beginning of this year, or rather in February, when it was 3 years since the signing of the document, plans for the purchase of aircraft for its air forces were announced in Jakarta, which did not even "smell" of Russian aircraft. If there are no funds for Russian planes, then French and American funds were found.
According to the plans of the Ministry of Defense of Indonesia, in the period from 2021 to 2024, 36 French Rafale fighters and eight American F-15EX will be purchased. In addition, the Indonesian Air Force will replenish Lockheed Martin C-130J Super Hercules military transport aircraft and long-range medium-altitude attack drones.
It is noted that Jakarta has been negotiating the purchase of a batch of French fighters throughout the past year. Last fall, Air Force Chief of Staff Aviation Marshal Yuyu Sutisna announced the country's Air Force plans to purchase two F-16 squadrons of the latest modification, but the contract for these aircraft was never signed, but information about the F-15EX batch appeared.