The United States remains concerned about the military presence of Russian troops near the Ukrainian border, so US flights
aviation
over the waters of the Black Sea will be continued. This was stated by Pentagon spokesman John Kirby.
Kirby spoke at a press conference held at the Pentagon on December 20, 2021. Answering a journalist's question about the US plans for the Black Sea, a spokesman for the US Department of Defense replied that the Black Sea is part of international waters, therefore, US aviation will continue to fly in the region.
In addition, the decision to continue the flights of American reconnaissance aircraft, as well as military aircraft, is due to the "continuing concern" by the United States of the "significant" military presence of Russian troops near the border of Ukraine.
We will continue to fly and walk where international law allows us to do so.
- Kirby stressed, adding that the Pentagon does not plan to curtail operations in the Black Sea region.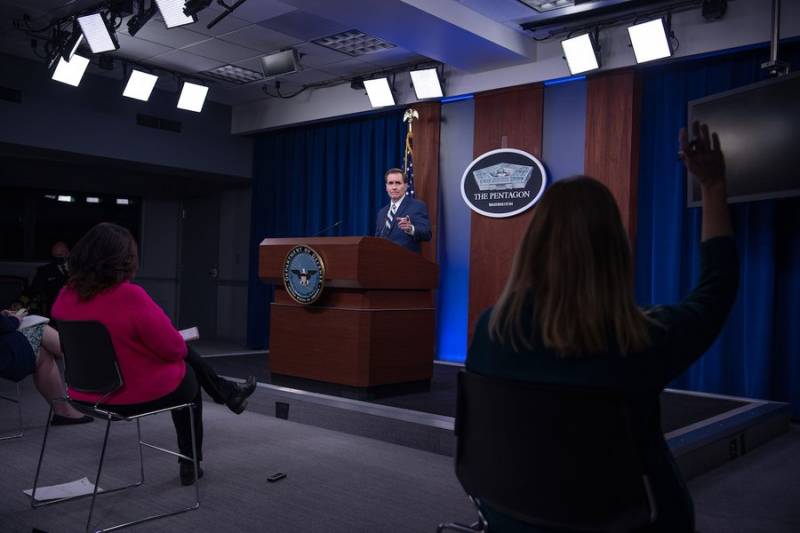 Also, a representative of the US Department of Defense confirmed that a Pentagon commission visited Ukraine, which checked the air and missile defense system of Ukraine. American experts drew conclusions from what they saw, in the near future the Pentagon will make a decision to meet the needs of Kiev in air defense systems.
Note that the United States has recently become more active in the Black Sea region, increasing not only the number of reconnaissance flights, but also combat flights, including strategic bombers. This is facilitated by Ukraine, which requires the US to defend itself against "aggressive" Russia, including not only the supply of weapons, but also the physical presence of US ships and aircraft in the Black Sea. According to Kiev, the Americans are able to defend Ukraine from an attack by Russia, although Washington has already stated in plain text that neither the United States nor Europe will fight for Ukraine.