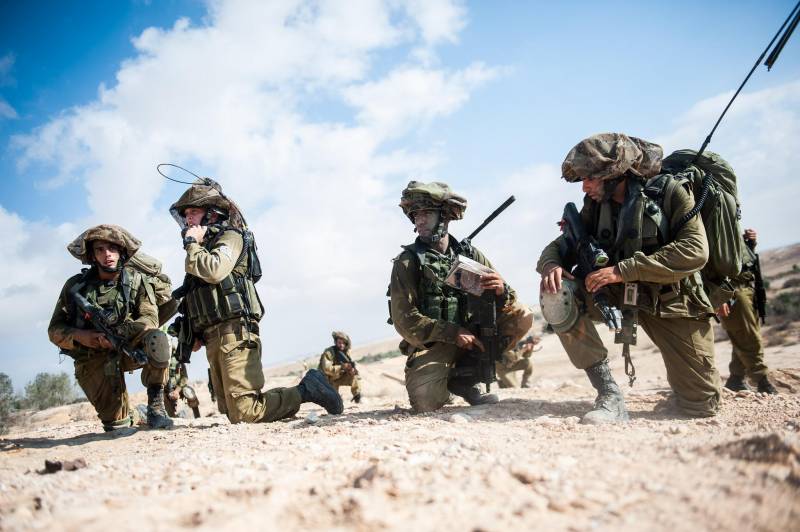 Israel is ready to prevent Iran from creating a nuclear bomb by military means, the corresponding plans have been developed. This is reported by the Israel Defense Forces radio "Galei IDF" with reference to a high-ranking source in the Israeli Defense Ministry.
According to the report, Israel is preparing military methods of influencing Iran in order to prevent the latter from creating a nuclear bomb and is ready to use them if necessary. This possibility was recently announced by Israeli Defense Minister Benny Gantz during a visit to Washington. Rather, the Israeli minister confronted the United States with the fact that Israel is preparing for a military option to deprive Iran of the possibility of creating a nuclear
weapons
... What was answered in Washington is not reported, but it is unlikely that they opposed it. As you know, Iran is also an enemy of the United States, so it will not be surprising if the Americans take part in this operation on an equal basis with the Israelis.
According to Israel, Iran has already produced or is close to producing the amount of uranium necessary to create a nuclear bomb. Israel cannot allow the appearance of nuclear weapons from its main geopolitical adversary in the Middle East, therefore plans for military intervention have been developed, which has already been reported more than once. Tel Aviv is closely following the situation with Iran's nuclear program, at the same time Iran is in no hurry to cross the line after which it will be possible to create nuclear weapons.
Meanwhile, Russian Foreign Minister Sergei Lavrov canceled his visit to Israel, which was supposed to take place today, December 12, 2021. This is somehow connected with the announced plans of Israel on Iran, or there is some completely different reason, is not reported. At least Lavrov has postponed his visit for now, although it was considered very important in light of Iran's nuclear program. During his Middle East tour, the head of the Russian Foreign Ministry intended to visit not only Israel, but also a couple of countries and the Palestinian Authority.
The Russian Foreign Ministry itself does not comment on the cancellation of the visit, stating that it has been postponed "indefinitely," but it will certainly take place. The new travel date will have to be agreed upon again. By the way, the Israeli Foreign Ministry announced the threat of a strike by Israeli Foreign Ministry officials. Earlier, the trade union of workers of the Israeli Foreign Ministry decided to boycott the visit of the Russian minister due to disagreements over the signing of a general agreement on wages.