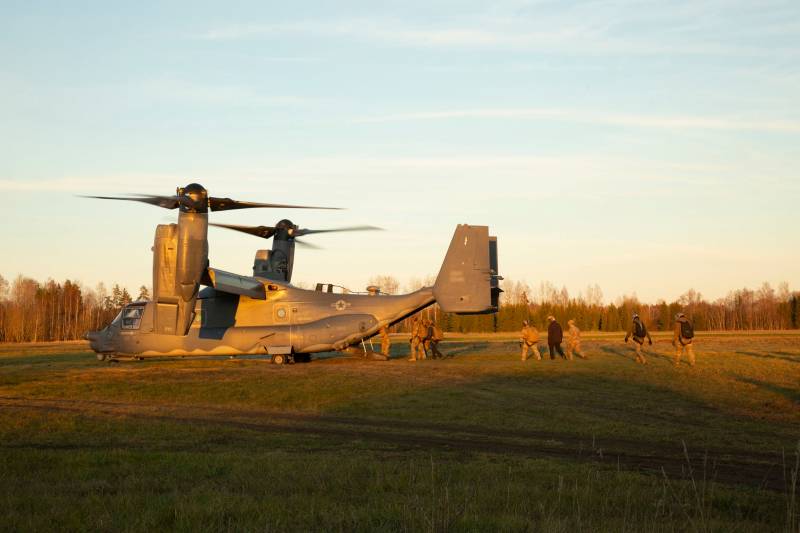 In the United States, they share their thoughts and predictions about how high a price Washington will have to pay if it gets involved in an armed conflict with Russia in Ukraine. Earlier it was noted that the Biden administration is even considering the question of suspending the provision of military-technical assistance to Ukraine in order to "give a signal" to Moscow and de-escalation.
The US intelligence community, including representatives of the retired corps, are also thinking about the situation and its possible consequences.
US military intelligence officer Rebecca Koffler, commenting on the situation, says that "if there is an armed conflict between the US and Russia over Ukraine, then this war will be impossible to win." The end result will not cost the many lives of US citizens, Koffler said. A retired United States military intelligence officer has argued that both powers are carriers of nuclear weapons.
weapons
, but for Russia it is fundamentally important to keep the situation near its borders under control.
Koffler points out that the actions taken and ready to be taken by Russia in Ukraine are perceived by Moscow as self-defense:
I cannot rule out that the Russians, in the event of our armed intervention in Ukraine, will use the option with a preemptive strike. It could be cyber or space strike. And they will be destructive. We have already seen how they recently tested anti-satellite weapons. They have shown that they are capable of destroying American satellites.
As Officer Koffler notes, in this case, the United States will have to launch a nuclear strike. And this will lead to disastrous consequences for the whole world.
Retired U.S. Intelligence Officer:
To fight with Russia ... in the end, no one could defeat Russia on its territory. If you want to fight with Russia, then you should ask
history
with Napoleon, Hitler, the Swedish king, whose army was defeated by Russian troops under the command of Peter I in 1709 ...
In fact, Koffler makes it clear that Ukraine should be perceived by Washington, if not as a direct territory of modern Russia, then as such a territory in a historical context.
Koffler, quoted by the American channel Fox News, summing up, says that "it must be stated that Ukraine is not one of the vital interests of the United States, just as American territorial integrity does not depend on Ukraine in the current state of affairs."
The retired US intelligence officer has made it clear that fighting Russia over Ukraine is insane for the United States.