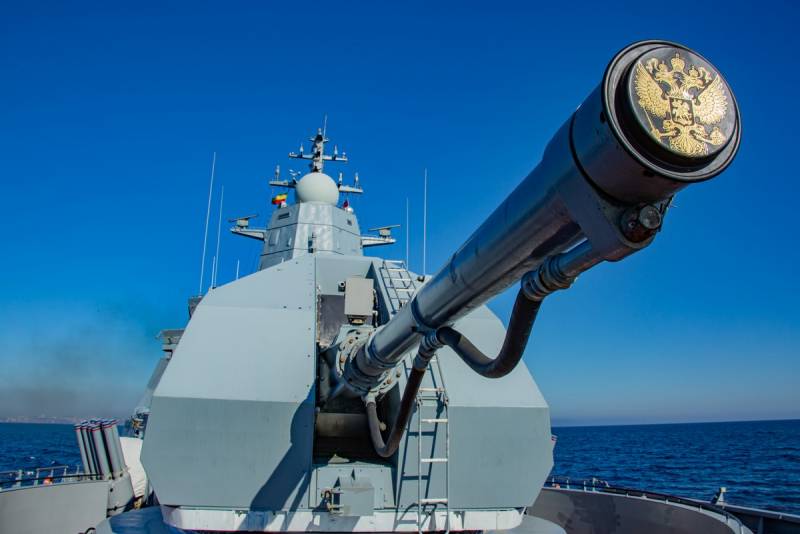 The Black Sea
the fleet
It will not take Russia too long to completely destroy the Ukrainian Naval Forces and neutralize the entire coastal infrastructure. For this, the fleet has all the necessary forces and means.
According to a source in the General Staff of the Ministry of Defense, the Black Sea Fleet of Russia will enter into hostilities in the event of an attack by Ukraine on Crimea or other territories of Russia. At the same time, the option with "attack by the first" is not considered in Russia. According to him, in the event of the outbreak of hostilities, it will take from 50 minutes to 10 hours to completely destroy the ships and boats of the Ukrainian Navy, as well as the coastal infrastructure.
For the conduct of hostilities at sea and on land, the fleet has all the necessary units. On the territory of the Crimean Peninsula and in the region of Novorossiysk, sea,
aviation
, artillery, missile and
tank
units, as well as the Airborne Forces and the Marines.
The source called the option of a nuclear power, in particular the United States or NATO members, entering the war on the side of Ukraine "minimal." At the same time, he recalled the 2008 war with Georgia, when NATO instructors and advisers were on its territory, but none of the alliance countries dared to intervene in the conflict.
Note that in Kiev, calls continue to sound to Western countries to side with Ukraine in a possible conflict with Russia. Some Ukrainian politicians continue to assert that in the event of hostilities, NATO will "breastfeed" to defend Ukraine, although the US and the EU had previously said directly that NATO units in Kiev should not be counted on to participate in hostilities.