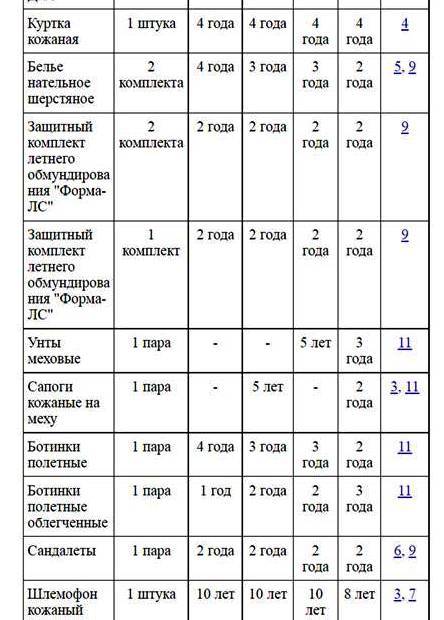 Where do pilots get their "flight uniforms"?
It is issued by the contentment authorities, and in short - by the clothing service of the aviation technical unit in the garrison, where the lieutenant arrived after school.
How is it issued?
I would like to believe that in this modern world everything is done using digital technologies, and after the young pilot arrives at the unit, his "sizes" (sizes) arrive in electronic form with him in the clothing service, and after a couple of days of registration, the lieutenant receives an SMS with text: "We invite you to the warehouse to receive the property." The lieutenant arrives at the warehouse, where he is given a mountain of clothing (flight and combined arms) that has already been selected in size and a "self-run wheelchair" for transporting this mountain of property to the place of permanent storage.
To be honest, all this is hard to believe.
I'll tell you how all this happened in our time, most likely, nothing has changed much, since such traditions are sacredly observed in our army.
First, a little about the arrangement of the rear in Morskaya
aviation
at a time when these strange air bases did not yet exist. Let me tell you about the example of the largest aviation garrison, in which they were based: three aviation regiments - a Tu-142 regiment and two Tu-16 regiments (Tu-22M2 / 3), a division headquarters and several support units. The largest part of the support was the aviation technical base (ATB), which provided all the necessary parts and regiments.
Organizationally, the ATB consisted of an automobile battalion, a security company, various services: clothing, food, financial, airfield, fuels and lubricants (fuels and lubricants), an aviation technical property service, an apartment maintenance service, a medical service, and much more was in this ATB , including various warehouses.
The ATB was responsible for everything in the garrison: for the readiness of the airfield, food, clothes, bombs, fuel, money, an infirmary, spare parts for aircraft repair, operation of office buildings ... , and he was not subordinate to either the division commander or the regimental commanders.
Here's a short summary of the general arrangement of the garrison's rear.
In my story about logistic support, I will not blame anyone indiscriminately, I will say only one thing - everyone who at ATB had anything to do with material values ​​were not the best people, with rare exceptions, and therefore, with my painful sense of justice, I have a relationship with ATB were very difficult, and then became, as it happened, even related.
I will not write a novel in two volumes, but I will tell you about some points.
Nuances
The first thing a lieutenant must do upon arriving at the garrison, after being presented to the commanders, is to stand up for all kinds of allowances. There are no problems: I took the certificate to the ATB service department - go to the dining room, issued a clothing certificate - in a day, go to the warehouses, where they will give you a sea of ​​blue sky pants and, most importantly, flight gear, including the coveted leather (chevrette) jacket.
An example from personal life.
Even such a simple thing as getting flight gear, my brother and I could not do calmly, without incident, although not without benefit for ourselves. The squadron commander gave us a few days to settle down, so we were left on our own, there was money, so we allowed ourselves some liberties. For dinner, we went not to the dining room, but to a cafe where they also sold alcohol. We went in greatcoats, as there were no other warm clothes yet. Well, we drank a little and went to our hostel.
It was difficult to walk around the garrison, there was a lot of snow, and we moved along narrow paths. And just imagine - two lieutenants are walking along the path, all of them are military officers, and towards some scarecrow of Tatar nationality in flight uniform, without shoulder straps, which pushed us off the path into the snow, and responded to our indignation with a wild exhaust: "Let's go all the hell, I'm warrant officer Naf-v! ".
Well, how can you tolerate this disgrace?
Of course, we caught up with the ensign, "built" a little and promised to give it to the eye, so that the vision would clear up a little. Then different people came up, chilled us a little and told us that this ensign is the most important in the warehouse of flight gear, and therefore behaves so defiantly. Despite the fact that tomorrow we had to go for flight clothes, we still achieved from the ensign that the officers should not be pushed aside, especially young and beautiful like us.
The surrounding comrades predicted difficulties for us in obtaining flight gear, but this did not frighten us very much, we were wild and did not understand anything in the garrison "table of ranks".
And the next day we went to the warehouse of flight technical uniforms. There was a small line of lieutenants, and at the door stood the same warrant officer who pretended not to recognize us. Standing in line, we watched the distribution of clothes - only shoes were given out in size, all other clothes were taken from a nearby heap, they were inconceivable in size, he answered all claims briefly: "There is nothing, take it, then you will exchange it."
Our turn came ...
We were the same size, they told the ensign to bring everything in two, both at once. He frowned, but silently did as they said, because he did not need to run twice. And when we began to resent the fact that not all the clothes are in size, the ensign committed an unthinkable act, about which the garrison had been legendary for a long time - he said that the old one was already climbing the shelves, and if we want clothes in size, then we ourselves must and find.
With these words, he opened the door to the warehouse, and launched my brother and me into the bins of the Motherland.
We were a little shy, but rushed to choose clothes by size. We did not find everything, but, in principle, we were satisfied.
Leaving the warehouse, I said to this lord of flying gear: "Thank you for the clothes, maybe we got excited yesterday ...", and in response I heard: "Yes, I was drunk, excuse me ...".
This is how we received flight gear for the first time and got to know the head of the flight equipment warehouse. While he served, we had no problems with flying junk.
But, this is a special case, and, in general, things were not very good with flight gear. This is not to say that they were not given out, but it was difficult to get into the right size. In addition, several thousand people had to be dressed in the garrison, so the queues were huge. Be that as it may, I did not see naked pilots and technicians, everyone was dressed according to the season.
Irrevocable items
And now I'll tell you about the clothes that were given to the flight crew.
Jackets - winter, demi-season, leather, overalls - winter, demi-season, summer, shoes - boots, boots, high fur boots, woolen underwear, sweater, woolen and fur socks ("untiata"), fur and kid gloves, protective helmet (helmet) and oxygen mask and a lot of other nonsense, up to rulers and transports. And all this had to be stored somewhere.
In addition to flight gear, we also had a military uniform. These are: overcoats and raincoats, trousers, tunics, jackets, boots and shoes, hats, caps, caps, scarves, underwear and socks, shoulder straps and stars. Overcoats, trousers, tunics and jackets were sewn to order in the atelier, the rest was received at the warehouse. And this, too, had to be stored somewhere.
And now about the so-called "categories" of clothing.
"Military" clothes were considered "personal use" and were given out irrevocably, that is, forever. But flight gear belonged to "inventory property" and was issued for a certain period, and then was subject to delivery to the warehouse.
Example: a leather jacket was issued for 4 years, then it gave up and got a new one. Such property as socks, sweaters, gloves, woolen underwear, for example, after the expiration of the deadline, was not surrendered and passed into personal use. Some of the most valuable items of flight uniforms were allowed to be retained after the deadline and the payment of the residual value.