Features of the newest Russian strike UAV "Okhotnik"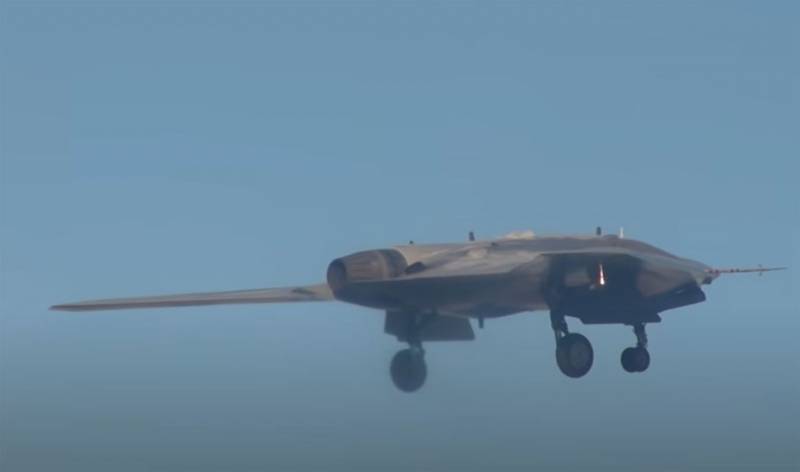 Until recently
Drones
if used by the Russian Armed Forces, then mainly as reconnaissance equipment or flying targets. Now the situation has changed. Russian troops began to receive reconnaissance-strike and strike unmanned aerial vehicles.
The first domestic heavy attack drone "Okhotnik", which is capable of operating both in single mode and in a group, for example, together with the fifth generation fighter Su-57, took to the skies. In this case, the aircraft acts as a kind of flying command post for one or several UAVs.
One of the tasks that is being solved today in terms of the development of a strike unmanned
aviation
RF, is the task of creating a flat nozzle engine. It is planned to equip the heavy UAV "Okhotnik" with such a power plant in the future.
The most important component in the development and subsequent operation of any military drone is the communication channel used. It is impossible to allow the data broadcast over this channel "in both directions" to be intercepted by the enemy, because in this case, control over
drone
will be lost.
The Military Acceptance program at the Zvezda shopping center tells in detail about the features of the S-70 Okhotnik, the preparation of the drone for flight, and how these unmanned combat units are created at the enterprise. The plot also tells about modern algorithms that are implemented on the latest domestic strike UAV.