The last echelon with the Russian military and equipment left the territory of Belarus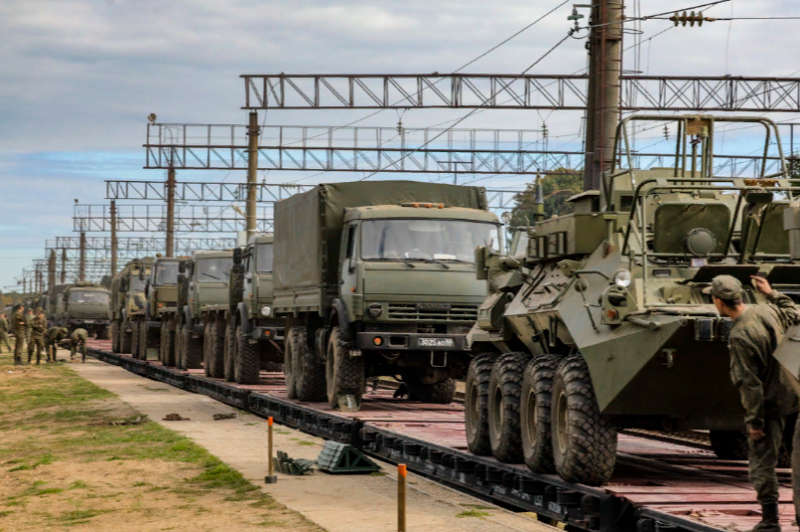 Russia has completely withdrawn its servicemen who participated in the West-2021 exercises from the territory of Belarus. According to the press service of the Ministry of Defense, the last echelon with equipment left the territory of the republic.
There are no Russian servicemen and military equipment left on the territory of union Belarus that took part in joint strategic exercises. The last echelon with the military and equipment departed to the place of deployment. Thus, starting from September 16, units and subunits of the Western Military District, the Airborne Troops and
aviation
VCS.
The Russian military contingent, which took part in the joint strategic exercise of the armed forces of Belarus and Russia "West-2021" on the territory of our country, departed to the places of deployment
- said in a statement.
The joint exercises of Russia and Belarus "West-2021" were held from 10 to 16 September at nine Russian training grounds, five Belarusian ones and in the Baltic Sea. On the territory of Belarus there were up to 2,5 thousand Russian military personnel, more than 30 aircraft and helicopters, about 140
tanks
, up to 110 guns, multiple launch rocket systems and mortars, as well as other equipment.
The presence of Russian servicemen on the territory of Belarus provokes an ambiguous reaction from the NATO countries, but most of all "suffer" from this in Poland, the Baltic states and Ukraine, where scenarios of Russian attacks are almost every day come up with.