The US Navy began to receive new carrier-based fighters F / A-18 Super Hornet Block III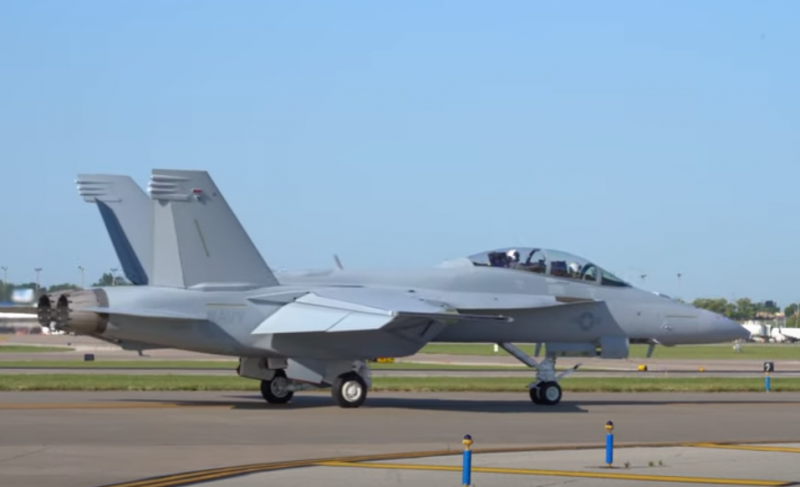 The US Navy has begun to receive the new F / A-18 Super Hornet Block III carrier-based fighters. According to the command of the US Navy, the first fighter has already entered service.
aviation
fleet
.
The Boeing concern has begun deliveries of the new version of the F / A-18 Super Hornet Block III. In total, under the 2019 contract, the US Navy should receive 78 fighters of this version of the new construction.
Last year, the US Navy already received two of these aircraft, which were used for testing. One was broadcast in the single "E" version, the second in the double "F".
The F / A-18 Super Hornet of the Block III version received a glider with a resource of ten thousand flying hours, a cockpit with a panoramic multifunctional touchscreen display, an advanced weapon control system, an infrared search and tracking system and a radio-absorbing coating. In total, it was said about seven updates, two of which are classified.
The program for the creation and maintenance of Super Hornet fighters began in 1995, was designed for 25 years and was supposed to end in 2020, when the fifth generation F-18 fighters were to replace the F-35.
However, difficulties with the development of the F-35 and its introduction into the fleet led to the creation of a new version of the F-18 - the F / A-18 XT (Advanced Super Hornet), which received the name F / A-18E / F Super Hornet Block-III in the US Navy. ...
The command of the U.S. Navy decided to upgrade the entire fleet of Super Hornet fighters to a new modification.