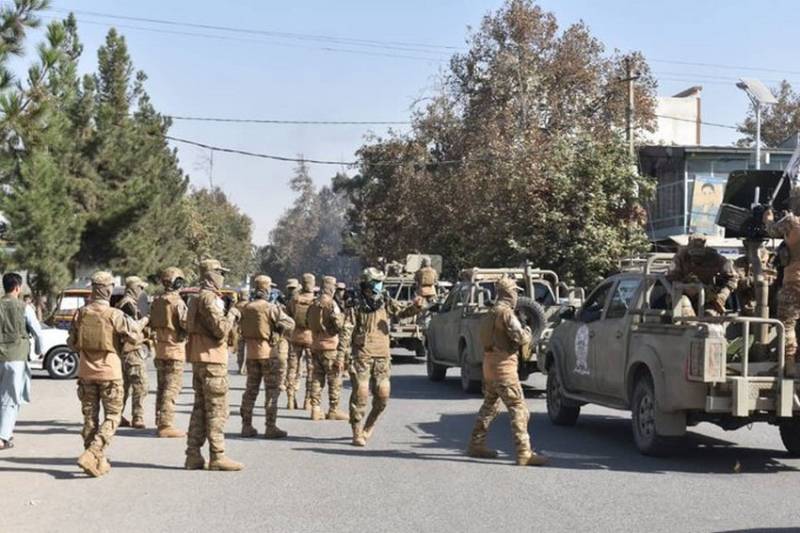 Units of the elite special forces of the Taliban * movement (banned in Russia as terrorist) have been deployed to the territory of a province bordering Tajikistan. This was stated by the official representative of the movement Zabiullah Mujahid.
On his Twitter page, a spokesman for the movement wrote that "thousands" of special forces from the Islamic Emirate (the name of Afghanistan from the Taliban) were sent to Takhar province. According to him, special forces units in the province are "deployed" to "eliminate security threats" without any explanation of what that means. The exact number of soldiers sent to the province is not specified, but the record says that there are "tens of thousands of special forces." Judging by the published photos, the Taliban special forces are fully equipped in American uniforms.
Dozens of special forces units of the Islamic Emirate's Mansuri army have been deployed in Takhar to address security threats and other potential threats
- said in a statement.
Note that the province of Takhar is located in the north-east of Afghanistan and borders with Tajikistan. On the other sides, it is surrounded by provinces with a predominantly Tajik and Uzbek population - Badakhshan, Kunduz, Panjshir, Baghlan.
Despite the fact that the Taliban have promised not to violate the borders of other states, Russia's 201st military base in Tajikistan is on alert. According to the Ministry of Defense, the personnel conducted control fires from a rifle
weapons
, grenade launchers and combat vehicles.
Meanwhile, the Taliban have already selected a candidate for the ambassador to Russia, but he will go to Moscow only after Moscow recognizes the Taliban government *. As the official representative of the movement Zabiullah Mujahid said on the eve, the name of the ambassador will be announced only after official recognition.