KGB of Belarus detained a suspect preparing an assassination attempt on the Belarusian authorities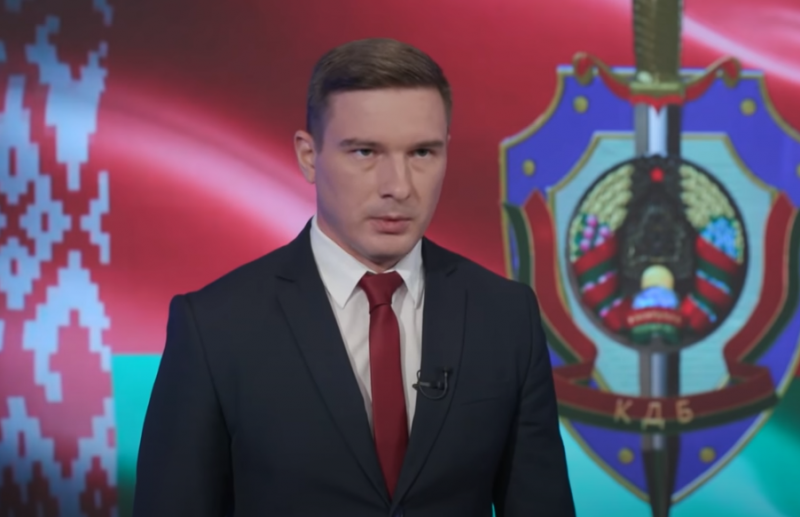 Employees of the Belarusian KGB detained a suspect preparing an attempt on the life of representatives of the Belarusian authorities. Allegedly, the strings from the failed killer stretched to Ukraine.
On the Belarusian state TV channel "Belarus 1" a story was released, in which it was reported that the KGB of the republic was able to identify and detain a citizen of Belarus who was preparing an attempt on the members of the National Assembly, as well as
weapons
for participants in planned protests.
The detainee is a 47-year-old native of Lida, Sergei Sokolov. During his arrest, a list of potential victims was discovered. The KGB claims that Sokolov acted professionally, observed conspiracy methods, carried weapons with him, and also made several caches of ammunition and weapons for members of "extremist groups."
During the interrogation, the detainee said that he received an offer to take part "in the Belarusian resistance" and "the fight against the regime of Lukashenka" from a certain "Oleg from Kiev", where Sokolov went to meet, funding and orders also came from "foreign customers".
The main task of the detainee was to eliminate high-ranking officials, including judges, police officers, and recognizable media figures.
A criminal case has been opened against Sokolov, he is under arrest in one of the pre-trial detention centers and "gives confessions."