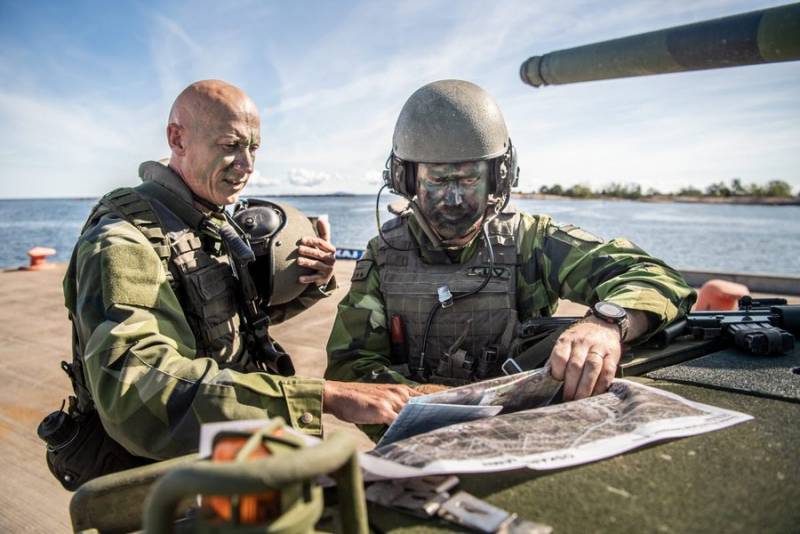 Sweden is preparing for a possible attack by a "major power", the country has adopted a special government plan "Total Defense 2021-2025", which provides for a significant increase in the number, as well as the re-equipment of the armed forces. As noted by the Western press, Stockholm has raised military spending so high for the first time since the end of World War II.
Within the framework of the Total Defense 2021-2025 plan adopted at the beginning of the year, military spending is expected to grow by 40% from the level of 2020. The main reason for such a sharp jump is the aggravation of relations between Russia and the West, as well as, which is noted separately, Sweden's international obligations.
It is noted that although Sweden is not a NATO member, some of the international agreements it has signed indicate the joint repulsion of an attack by a "major power", by which the West means Russia. In particular, Sweden plans to establish a joint operational defense planning group with Finland and coordinate planning with other partners such as Denmark, Norway, the United Kingdom, the United States and NATO.
"Total Defense" also provides for an increase in the size of the army and
fleet
... According to reports, in the period until 2025, the Swedish army will additionally form one full mechanized brigade, one brigade of the reduced staff, and the garrison of the island of Gotland will be strengthened. In addition, the Swedes plan to purchase new submarines, increase their number from four to five, purchase a new
aviation
etc. In general, the personnel of the Swedish army will increase from 60 thousand to 90 thousand.
Thus, Sweden, following the course of Europe and NATO, is building its "total defense" against Russia, turning the more or less "calm" flank into another hotbed of tension.