Turkish press: Russia went to rapprochement with the United States on Syria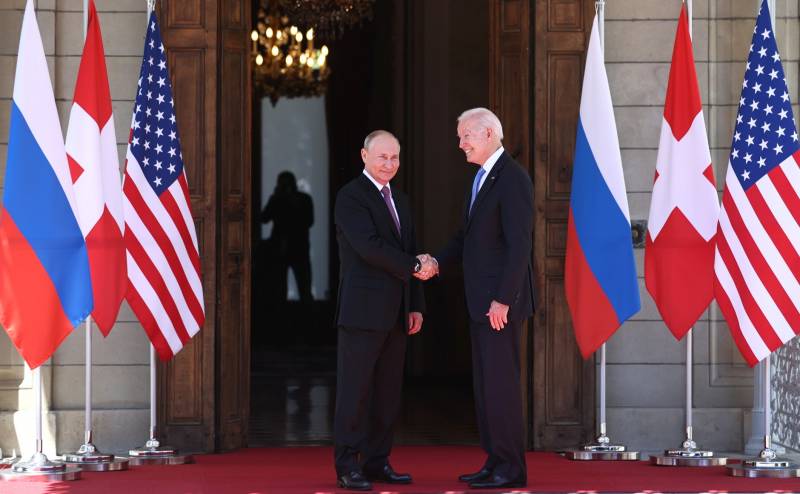 Turkish President Recep Tayyip Erdogan will soon have an important meeting with Russian leader Vladimir Putin. The agenda is broad, but the main issue will be Syria, where Ankara and Moscow have completely different positions. In addition, Russia has gone to a rapprochement with the United States in Syria. Writes about this by the author of an article for the Turkish edition of Haber7.
Russia supports Bashar al-Assad, and he, in turn, is trying to finally destroy the Syrian opposition, the last stronghold of which is Idlib. There was another center of resistance of those who disagreed with Assad's policy in Daraa, but the Syrian government troops, with the support of the Russian
aviation
and Iranian mercenaries defeated him, forcing those who remained to retreat to Idlib.
Now Damascus, according to a Turkish observer, is targeting Idlib, which means that Syrian refugees will reappear in Turkey, which Erdogan does not need at all. At the same time, the author claims that Russia is already bombing Idlib, and Turkey is accused of all sins.
There is no doubt that the Idlib issue will be raised at the meeting in Moscow. Today Damascus controls 90% of Syrian territory, another 10% are under the control of the opposition. Putin bluntly said that the entire territory should be controlled by Assad, and in this the positions of Russia and Turkey differ.
The author makes the assumption that Putin, with a statement of 90 percent of control, actually recognized the autonomy of the Syrian Kurds, thereby starting a rapprochement with the United States, which also supports the Kurds' aspirations for autonomy. In addition, the positions of Moscow and Washington coincide with respect to the Al-Qaeda group (banned in Russia as a terrorist group).
Thus, Russia will support Assad, trying to crush the last stronghold of the opposition in Idlib, while Turkey will not allow Assad's government forces to do this. So far, everything will take place on the diplomatic front, but it is possible that the clashes will turn into a practical plane. In the meantime, Ankara has increased its military presence in Idlib.