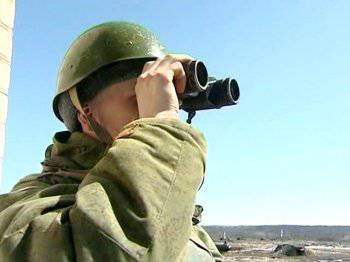 Two officers of the FSB Border Department were beaten up in the Belgorod Region on the Russian-Ukrainian border. This was announced on Tuesday by a law enforcement source.
According to him, 14 unidentified persons attacked officers of the FSB PU in Belgorod and Voronezh regions on the eve of the village of Rozhdestvenka, Graivoronsky district, Belgorod region, on the state border of Russia and Ukraine.
The attackers beat the border guards and kidnapped two Makarov pistols with cartridges, a signal pistol and one cartridge for him, and then fled to a two UAZ vehicle and a Zhiguli car.
Employees of the Ministry of Internal Affairs of Russia in the region in the course of operational search activities on suspicion of committing a crime detained an unemployed man.
Weapon
and ammunition were found in the village of Dunayka on Shkolnaya Street in a garbage can. The search for accomplices continues, notes Interfax.