The NITKA ground complex in Crimea will receive the second carrier-based aviation regiment of the Northern Fleet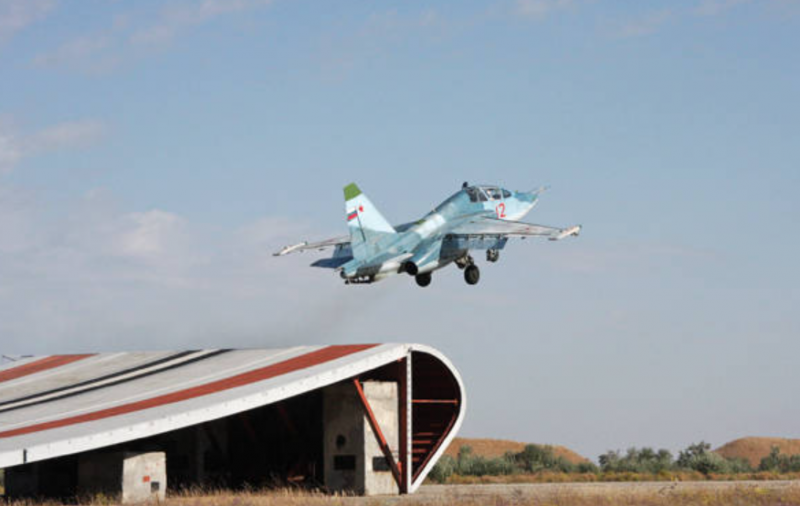 So far, the only aircraft-carrying cruiser of the Russian
fleet
"Admiral Kuznetsov" continues to be under repair, deck pilots
aviation
do not stop training, using the training complex "NITKA" in Crimea instead of the deck of the cruiser.
The Northern Fleet is rotating individual shipborne fighter aviation regiments (OKIAP) of naval aviation, currently conducting trainings at the NITKA ground test training complex in Crimea. As reported
TASS
citing a source in the Russian defense industry, the 100th OKIAP will arrive in Saki on MiG-29K / KUB aircraft, replacing the 279th regiment with the Su-33 and Su-25UTG.
According to the source, the ground-based complex will be used for the first time to train two regiments of carrier-based aviation at once. The repair and modernization of the NITKA complex was able to get off the ground only after the direct intervention of the Commander-in-Chief of the Navy Nikolai Evmenov. The situation with the training of deck aviation pilots for a long time remained unsatisfactory, the ship was put up for repairs, and both ground complexes in the Crimea and in Yeisk could not provide full training due to their unavailability.
In May of this year, information appeared about the conclusion of a contract for the repair of a complex located in the Crimea. It was reported about the conclusion of a contract in the amount of 500 million rubles. Work on the complex was supposed to be completed by the end of the summer, but there was no information about this. However, at the end of August, the 279th OKIAP arrived in Saki.
The NITKA complex in the Crimea completely repeats the take-off deck of the aircraft-carrying cruiser "Admiral Kuznetsov" and is used by deck aviation pilots for training. The second onshore complex, under construction in Yeisk, will be commissioned no earlier than the beginning of 2022.