The number of aircraft that flew from Afghanistan to neighboring countries has been counted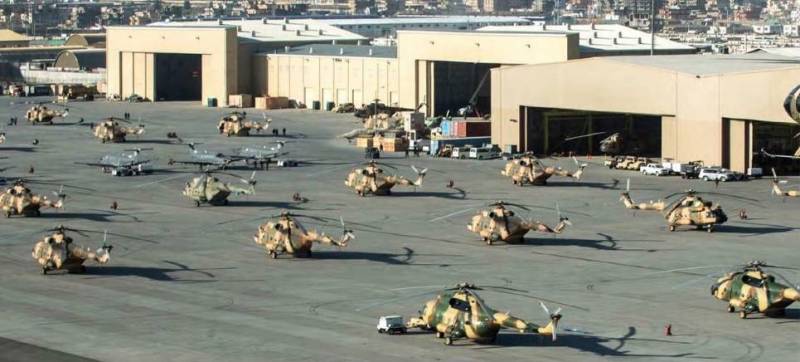 The Taliban movement (banned in Russia as a terrorist movement), which came to power in Afghanistan, does not abandon attempts to return to its territory
Aviation
belonging to the Afghan army and flew to neighboring countries.
The hasty flight of the United States and its allies from Afghanistan led to the rise to power of the Taliban *. The Afghan army, trained by the Americans for 20 years, partly sided with the Taliban, partly fled, and part of the servicemen managed to escape to the territory of the Central Asian countries along with the equipment. These were mainly pilots and technicians of the Afghan Air Force, who managed to save not only their equipment, but also take out their families.
Earlier it was reported that about 46 planes and helicopters from the Afghan Air Force are located on the territory of Uzbekistan, namely, this country has received the bulk of the war refugees. Now someone has bothered to calculate almost exactly the number of aircraft the Taliban are claiming. It is noted that these are not final figures, the difference may be several helicopter planes.
As it turned out, seven UH-60A helicopters, nineteen Mi-17 helicopters, six A-29B turboprop attack aircraft, five Cessna 209B light transport aircraft and at least 11 Pilatus-12NGs flew to Uzbekistan. 12 Cessna 208Bs have landed in Tajikistan. In addition, one A-29V attack aircraft crashed or was shot down by Uzbekistan's air defense, and one UH-60A failed to reach the airfield, having landed near the border due to lack of fuel.
The Taliban are demanding the return of equipment, as well as pilots, promising amnesty to all those who have returned, but recently it became known that all Afghans, along with their families from Uzbekistan, will be transported to Qatar.