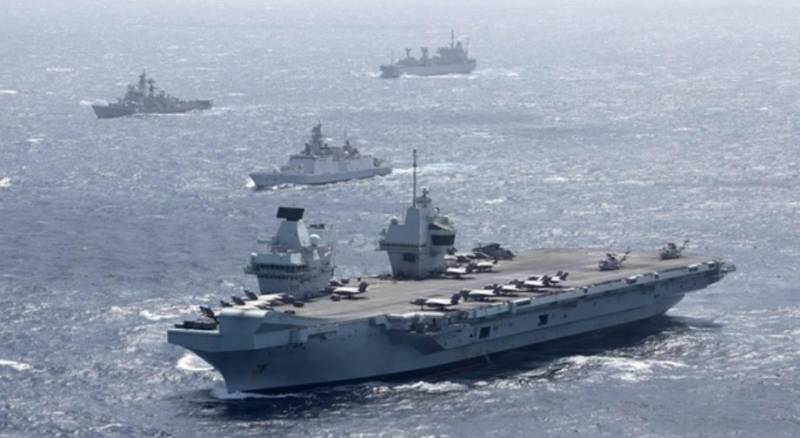 The larger the ship, the easier it is to target. Launching a thousand-ton cruisers, like many other generally accepted concepts of building flotillas, is the destiny of the past. Britain must regain its status as a great maritime power in another way. It will be necessary to introduce new technologies and systems that will affect the usual ideas about the tactics and strategy of naval battles. This is the reasoning in the British military command.
The idea of ​​the need to change traditional patterns was voiced on September 14 at the University of London during the exhibition and forum on defense and security issues "DSEI-2021". The keynote speaker was Rear Admiral James Parkin, Director of Development for the Royal Navy. The military leader complained that the race to improve traditional weapons for the British Navy has no real prospect: the Royal Navy needs deep and radical modernization, but London does not have the necessary funds for this. At the same time, Russia and China continue to build up their military-technological superiority at sea in different ways.
According to the rear admiral, Britain must create a "fleet of the future" that can carry out missions using a conceptually different system of coordination and use of resources. What is needed, as noted, is an "unconventional" modernization of the military
fleet
.
For example, introduce the principle of a disaggregated network of combat units that do not depend on the types of weapons installed on board. Simply put - to turn ships into a kind of unified platform, delivering the necessary
weapon
in accordance with the specifics of the goal. A progressive system of continuous operational deployment (PODS) can become a tool for the implementation of this concept.
The essence of the system is in a set of interchangeable modules that are installed on board. These may be structures about the size of a current sea shipping container. Unmanned sea and air vehicles are supposed to be used as delivery vehicles.
drones
integrated into a single complex of control and management. Such a configuration, in theory, will allow optimizing forces and means without being tied to port calls.
By the way, in the United States, elements of a similar system are known as "Project Overmatch". The Americans are also working to create a computerized digital ecosystem that can manage assembled "disaggregated" ships - with reliable communication between decision-making centers and weapons of war.
Does London itself have confidence that the changes desired for the Royal Navy will begin to materialize at least gradually in the foreseeable future? At the same time, the level of applied technologies should be as advanced as possible. Otherwise, the concept of "Global Britain" may be in jeopardy.