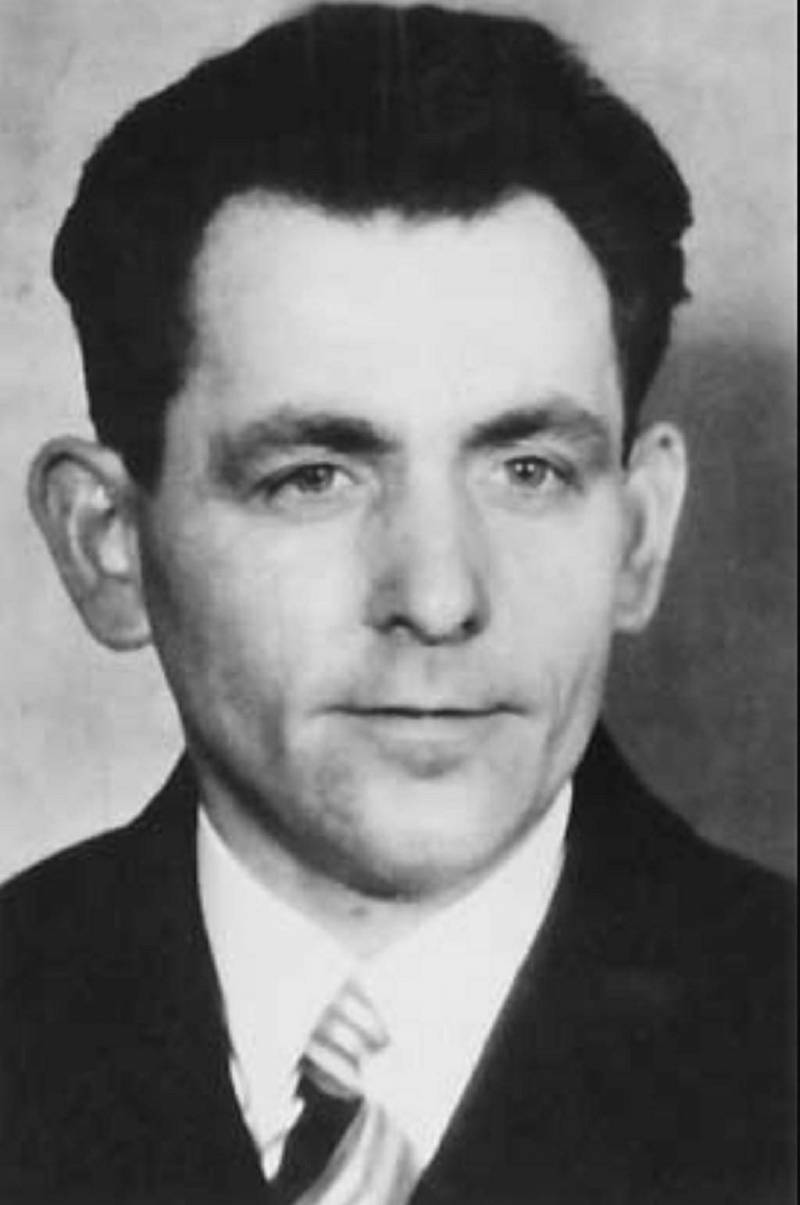 Shortly after 9 pm on November 8, 1939, the Munich pub - "Bürgerbreukeller" - was cleared after one of Hitler's speeches. Earlier in the evening, about 3 loyal Nazis filled the hall, but now that Hitler is gone, the last veterans of the party, the "old fighters", packed up their belongings and said goodbye, leaving behind only the pub staff and a handful of musicians.
Then at exactly 9:20 pm, the pub was nearly destroyed by the explosion. In the blink of an eye, the main room was filled with smoke and dust, and a blast wave swept through the building, shattering windows and knocking out doors. The tables and chairs in the center of the room were split into matches; the central column was shattered and both the gallery and ceiling collapsed into the room. The platform and lectern, where Hitler had previously stood, were crushed.
One traumatized eyewitness recalled:
"There was a bright light, and at the same moment we heard a terrible explosion. I was thrown back two meters, falling into the rubble ... When I regained consciousness, I found myself lying on my stomach, putting my right hand on my friend's leg. I didn't know then that he was already dead ".
The deceased was one of three killed at once as a result of a terrible explosion; more than 60 people were injured, five were fatal. Those who were not too badly injured emerged from the rubble, bloodied and covered in dust, many believed they were victims of an air raid. However, one of them proved to be more discerning, concluding that the destruction was caused by a bomb designed to kill their Fuehrer.
"My God," he sighed, "what animal brain could have conceived such an atrocity?
This "animal brain" belonged to Johann Georg Elser, a 36-year-old carpenter from Swabia in southwestern Germany. Small in stature, with unruly dark hair and a slightly anxious expression on his face, Elser, who grew up in rural poverty, was a carpenter's apprentice and earned his living by working in the woodworking industry.
However, unlike many of his comrades, Elser despised Hitler, blaming the Nazis - not the strict terms of the Versailles Treaty or the Jews - for his strained circumstances.
Yet, instead of succumbing to impotent rage, Elser decided to act. That fall, when war was looming during the Czechoslovak crisis, he decided that he would kill Hitler. Without telling anyone, he began to make plans, and after visiting Munich in 1938, while observing the Nazi ceremonies associated with the anniversary of the Beer Putsch of 1923, he saw this as a great opportunity to make his plans come true.
Armed with a specific purpose
Elser set to work.
At first he got a job on
weapons
a factory in his hometown where he stole a wick and some gunpowder. He then found another job in a nearby quarry, where he acquired explosives and a detonator. With no experience in such matters, he experimented by testing prototype bombs in the fields around his home.
In the spring of 1939, he returned to Munich, making detailed sketches of the Bürgerbräukeller Hall, where he planned to assassinate Hitler. He saw the perfect place for his bomb: behind the pulpit, where a thick stone pillar supported the upper gallery that ran along the entire hall. An explosion there, according to his calculations, would not only kill those in the immediate vicinity, but could also bring down the heavy balcony above.
For eight months, Elser did not tell anyone the truth about his activities. If they asked him what he was doing in his workshop, he answered simply: "invention." And when an intrigued colleague asked if his invention was an alarm clock that would ring and turn on the light at the same time, he answered evasively: "Yes, something like that."
In early August 1939, Elser finally moved to Munich, taking with him tools, a bomb, six clockwork mechanisms, detonators, wire, fuses and a battery.
He came to the Bürgerbräukeller every day around nine in the evening for supper. He later made his way upstairs, where he hid in a closet until the bar closed. Then he worked by torchlight to gouge a cavity in the column where he planned to place his bomb: every sound was muffled, every speck of brick collected. He could not afford to leave any trace of his presence. At 7:30 in the morning, when the bartenders returned, he escaped through the back door.
In the afternoon Elser worked on his timer and detonator. He planned to be safe in Switzerland by the time his bomb went off, so he needed to make a timer that could be set several days in advance. His solution was to change the clockwork by adding extra gears and levers to create a timer that could run for a maximum of 144 hours before activating a lever attached to the detonator.
On the night of November 2, two months after he got down to work in earnest, he finally planted his bomb in the convoy. Three nights later, he added a timer. It was supposed to explode at 9:20 pm on November 8 - right in the middle of Hitler's speech.
Narrow passage
Hitler arrived in Munich on the same day.
At first, he wanted to cancel his speech, given the hard work that awaited him in Berlin. He decided to attend the ceremony, but insisted that he must return to the capital that same evening. Hitler decided to return by train, which required a reduction in the traditional program of activities. Therefore, the appeal to the "old fighters" began earlier than usual and ended at nine in the evening.
It was the usual scenario. Hitler raged against the treachery of the British and the injustice of Versailles, driving himself into a theatrical frenzy and culminating in praise of the Nazi movement to restore German "honor." He ended up following the Sieg Heils choir and left the hall just after nine in the evening to catch the train to Berlin. Thirteen minutes later, a bomb exploded.
Having settled safely on the train, Hitler turned pale upon hearing of the explosion, and concluded that Providence had spared him for something more. His SS and police chief Heinrich Himmler, meanwhile, was already planning a round-up of suspects and the modernization of Hitler's security service.
Elser, of course, was far away.
He hoped to be in Switzerland by the time the bomb exploded, but did not count on the promptness of the German border guards, who detained him at the very border. When, during a search in his pockets, wires from fuses and a postcard from Bürgerbreukeller were found, he was handed over to the Gestapo for questioning.
He spent the next five and a half years in isolation from other prisoners in two concentration camps, and then was executed in April 1945 at Dachau.