"Taliban" make fun "of America": militants dressed in captured US Army uniforms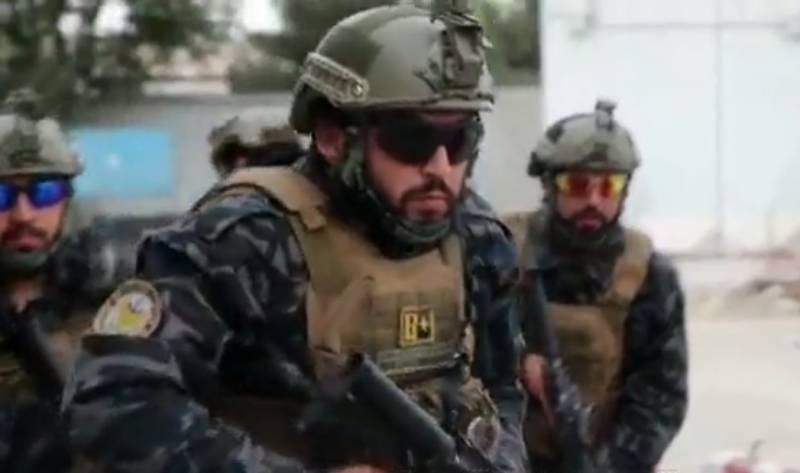 Taliban fighters [a terrorist organization banned in the Russian Federation] make fun of American troops who abandoned their local "allies" and hastily retreated from the country.
Taking advantage of the situation, the militants easily defeated the Afghan army and immediately occupied almost the entire territory of Afghanistan, with the exception of Panjshir. Along the way, they got impressive trophies of war, including a warehouse with American ammunition and equipment. The Taliban have already boasted of these "gifts of fate".
They posted a video in which they are dressed in trophy uniforms of American soldiers and armed with assault rifles of the US Army. The Taliban *, who have taken advantage of their adversary's property, are said to be part of an elite unit guarding Kabul. The equipment shown in the video includes attributes characteristic of the US Special Forces: M4 and M16 rifles (carbines), body armor and helmets with night vision goggles.
As explained by American experts, the ownership
weapons
his enemy is a symbol of success achieved by more than one decade of stubborn struggle.
Taliban makes fun of America
- noted in connection with the publication of the video in the Business Insider.
Earlier on the CNN channel, a report was released, which reported that the NSA (National Security Agency) is conducting an audit of weapons and military equipment supplied to Afghanistan over 20 years. According to the latest data, from 2013 to 2016 alone, the Afghan army received more than 600 thousand small arms and up to 80 thousand army armored vehicles, including the HMMWV.
بدري ۳۱۳ قطعه
د ارګ او د کابل ښار د حساسو سیمو امنیت په غاړه لري pic.twitter.com/dSSgnuAUbM

- Qari Saeed Khosty (@SaeedKhosty) August 17