"There was an engine ignition": a commission was formed in the United States to find out the reasons for the unsuccessful flight tests of the AGM-183A ARRW hypersonic missile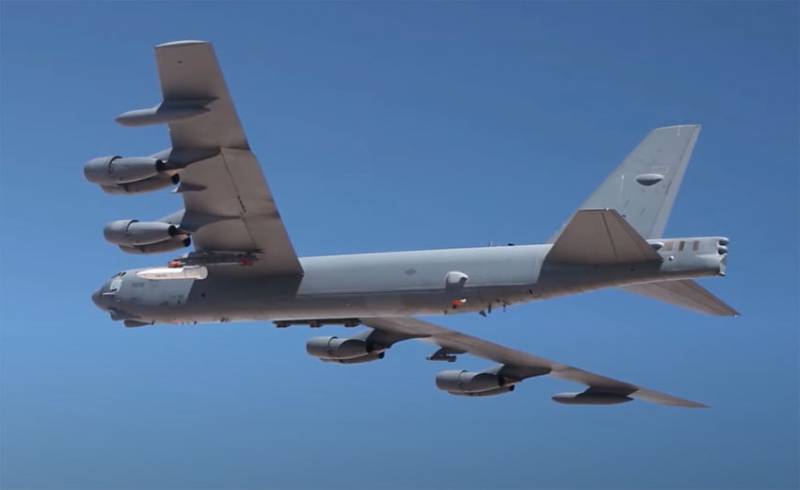 In the United States, a commission has been created to find out the reasons for the unsuccessful flight tests of a promising air-launched hypersonic missile. Recall that on July 28, a hypersonic version of the AGM-183A (ARRW) rocket was used from the US Air Force B-52 strategic bomber over the Point Mugu training ground. Then the rocket engine immediately caught fire. And, as it was stated in the official report, "the missile was unable to hit the target."
American Brigadier General Heath Collins, head of the US Air Force weapons program, comments on the situation:
We cannot yet determine what exactly went wrong. The engine was ignited. A special commission has been formed to find out the reasons for the unsuccessful test of the hypersonic missile.
According to the general, the timing of further tests has to be shifted until the reasons for the failure in previous flight tests are clarified.
Heath Collins:
We still hope to get back to testing as soon as possible. We do not yet know whether it will be necessary to change the layout (design) of the rocket, how long it will take and whether it may affect our willingness to use the next "time window" for testing such
weapons
.
It is important to point out that the 2022 budget specifies the purchase of 12 hypersonic air-launched missiles for the US Air Force. The general has not yet been able to unequivocally answer whether the manufacturers and developers will have time to eliminate the technical problems that arose with the rocket during the tests.
General Collins:
We understand that building a prototype hypersonic missile is a risky move. But efforts to make progress help overcome technical challenges. For example, we have already fixed a bug that prevented us from performing the first flight of the rocket at the beginning of the year.
At the same time, the brigadier general did not say what specific technical complexity was in question. Now it became known that the hypersonic AGM-183A ARRW has significant engine problems. According to some reports, the issue of the efficiency of the fuel used in the rocket has not been resolved. Already at the first stage, a detonation of such a force takes place, which leads to the ignition of the entire volume of fuel. Experts believe that this poses a threat to the carrier itself, which is still the B-52 bomber. The explosion of a rocket in the air is capable of destroying an aircraft firing a rocket.