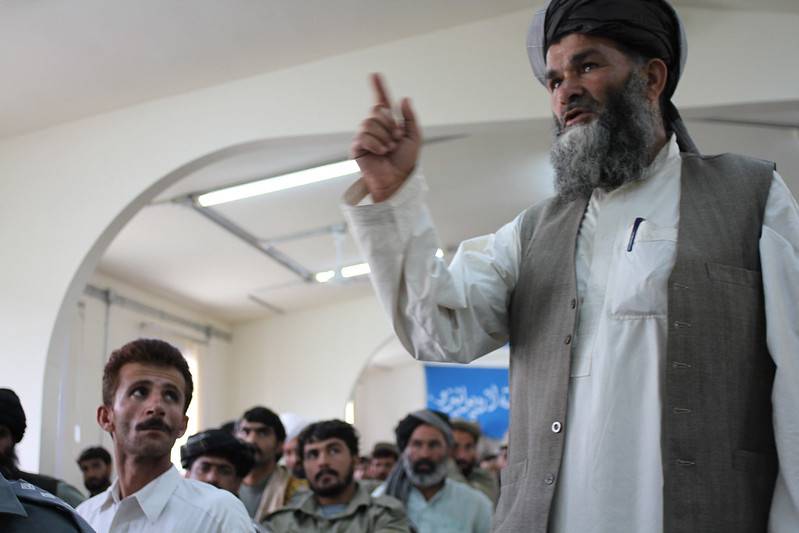 Washington has repeatedly been seen in special relations with radical Islamist movements. This time the Americans "distinguished themselves" by the fact that under pressure from the United States last year Kabul released several thousand prisoners of the Taliban (representatives of the Taliban terrorist group banned in the Russian Federation).
This was reported by the Wall Street Journal.
At first, the Afghan authorities refused to release the radicals, but the Americans insisted on their release. Militants from the Afghan Taliban movement banned in Russia were released on parole. They promised that they would no longer pick up
weapon
against government forces. Naturally, most of the five thousand released prisoners went to fight again. Among them was one of the militant commanders Mawlavi Talib. He is now leading a radical offensive against the center of Helmand province, the city of Lashkar Gah.
These liberated Taliban play a key role in Helmand. In the ranks of the Taliban * they are one of the most violent terrorists
- said the representative of the Afghan Ministry of Defense Fawad Aman.
Earlier, the former head of the British intelligence service MI6, Alex Younger, suggested that after the withdrawal of US and NATO troops in Afghanistan, not only the Taliban, but also representatives of some international extremist organizations, will become active there. First of all, he thinks, these can be fighters of the Islamic State and Al-Qaeda terrorist groups (both are banned in the Russian Federation).