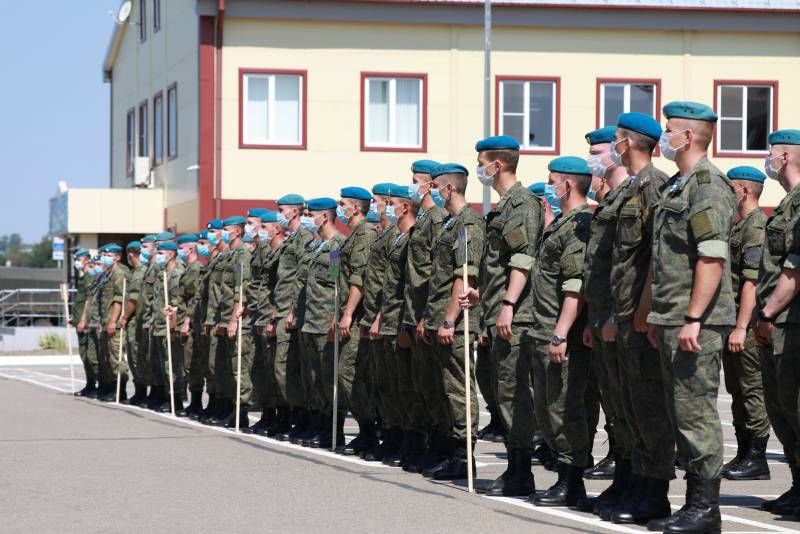 Undoubtedly, August 2 in our country is associated with honor, strength, dedication and valor. Indeed, on this day, soldiers of the Airborne Forces celebrate their professional holiday, who rightfully bear the honorary title of the elite among military units.
This year, the Airborne Forces will celebrate their 91st Birthday. After all, it was on August 1930, 12, within the framework of the exercises, that XNUMX soldiers were parachuted. This maneuver proved the promise of creating a branch of service that is highly mobile and can be thrown into enemy territory in the shortest possible time.
After 2 years, the mass creation of airborne units began. By the beginning of the Great Patriotic War, the Red Army already had as many as 5 airborne corps, the total number of which numbered 50 thousand soldiers.
General of the Army, Hero of the Soviet Union Vasily Filippovich Margelov is considered to be the "founding father" of the Airborne Forces. That is why these troops are jokingly called "Uncle Vasya's Troops".
It is worth noting that Vasily Filippovich himself made more than 60 parachute jumps, the last of which he completed when he was 65 years old. Despite the fact that he headed the Airborne Forces in 1954, the paratroopers consider him the founder of this type of troops. After all, it was V.F. Margelov made the airborne troops an elite among the army units.
Since its inception, the Airborne Forces have participated in a variety of missions, selflessly fulfilling their duty. One of the paratrooper's mottos is:
Knocked down, fight on your knees You can't get up, lie down, step on.
As a weapon, modern paratroopers use the same small arms
weapon
, as other army units, but with some modifications. In particular, it is equipped with folding butts for assault rifles and carbines, as well as devices for silent shooting. At the same time, modern military equipment for the Airborne Forces is designed in such a way that it is suitable for landing from an aircraft, with a crew on board.
According to unofficial data, today the number of Russian airborne troops is more than 45 thousand people. At the same time, structurally, these troops are divided into three main components: airborne, airborne assault and airborne assault (mountain).
The main distinguishing feature by which you can immediately recognize the Russian paratrooper is the blue beret. In other countries, airborne troops wear red, maroon or crimson berets.