In Ukraine, the Molot mortar was decided to be modified for NATO mines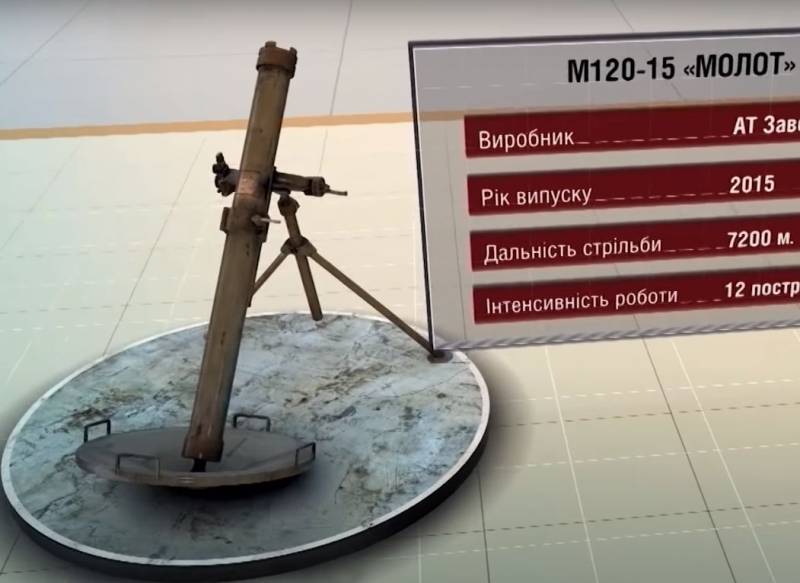 The fate of the Molot mortar is one of the most painful topics for the Ukrainian defense industry. Currently, almost 300 mortars are operated in units and subdivisions of the Armed Forces of Ukraine. As noted by the Ukrainian military, its own
story
operation of this mortar.
However, to talk about the perfection of this "independent"
weapons
not necessary. Even the representatives of the Ukrainian defense industry themselves admit that accidents, including tragic ones, constantly happened with mortars. So, according to the materials of the Verkhovna Rada, as of the fall of 2018 alone, there were 13 cases of rupture of these mortars. The "Hammer" exploded several times at positions, and this circumstance is unlikely to indicate the effectiveness of the Ukrainian defense industry.
However, the organization "Mayak-Perspektiva" continues to work on improving these weapons. Now the main task is to adapt the mortar for firing mines produced by NATO countries. Despite the fact that the caliber of Soviet and NATO mines is the same, the pressure indicators during a shot in the western ones are much higher, and it is this difference that the designers want to neutralize.
The designers claim that the mortar will receive a number of new elements, including a new type of bore coating, in line with the latest Western trends. This will ensure greater survivability of the mortar and improve its operational characteristics, including the passage of the mine through the canal.
But the main task, of course, remains the prevention of numerous tragic accidents during mortar shooting, which by no means paint the modern Ukrainian defense industry.