British press: Israel did not take seriously the warnings of the Russian Federation on Syria, now it is dealing with the Russian complexes "Pantsir" and "Buk"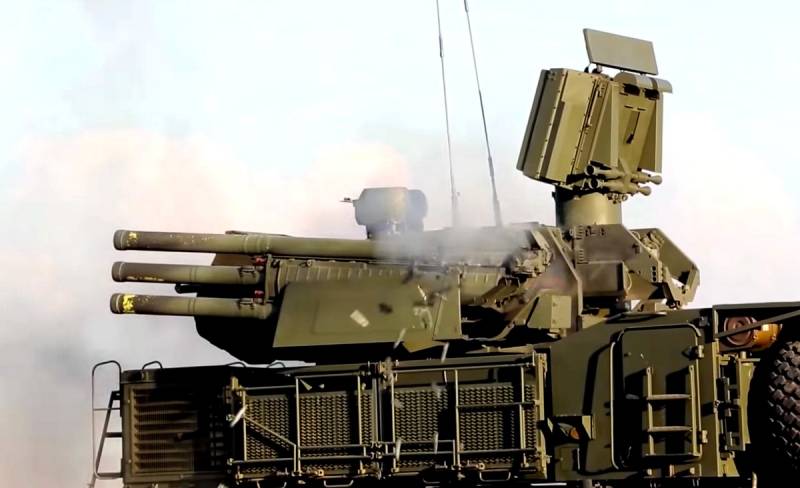 The Russian Defense Ministry has officially announced that the Syrian air defense forces, which shot down seven Israeli missiles in an air raid on Aleppo, have used the Russian Pantsir-S and Buk-M2 anti-aircraft systems. According to the author of an article for the British edition of Rai Al Youm, Russia has warned Israel to change its position on attacks on Syria.
According to the author, Russia and Israel for a long time avoided clashes in Syria in every possible way, where their interests intersect. Moscow, introducing its forces into Syrian territory in 2015, took into account Israel's security interests. The task of Russia in Syria, as the Kremlin has repeatedly stated, is to preserve the Syrian state. Israel has a different task, they are trying to prevent the growth of the influence of Iran - the country's main geopolitical enemy in the Middle East. At the same time, Israel understands the importance of good relations with Russia.
Recently, however, Israel, according to the author, has gone too far in an effort to protect its interests in Syria. Moscow began to perceive Israeli actions as irresponsible. Since the beginning of the year, the Israeli
aviation
struck several strikes on Syrian territory, including targets located near Russian military posts. At the same time, the information of the Russian military was carried out immediately before the strike.
Despite Moscow's warnings, Israel continued to strike at Syrian territory, including the area where the Russian military is based, including the west and north of the SAR. Russia got tired of this, and in the last raid, Israeli missiles were met by Russian-made anti-aircraft systems, which shot down seven out of eight missiles.
This suggests that Russia has "run out of patience." She will not allow Israel or anyone else to spoil what she has achieved in Syria.
- the author writes.
Thus, Israel did not take seriously Moscow's warnings and will now deal with the Russian Pantsir and Buk complexes. Whether Russia takes more serious steps will depend on Israel's further actions, the author sums up. It was noted that this could also be a signal for the new Israeli government headed by Naftali Bennett. The Russian authorities usually came to an agreement with Benjamin Netanyahu.