Flight options for missile warheads in the atmospheric section of the trajectory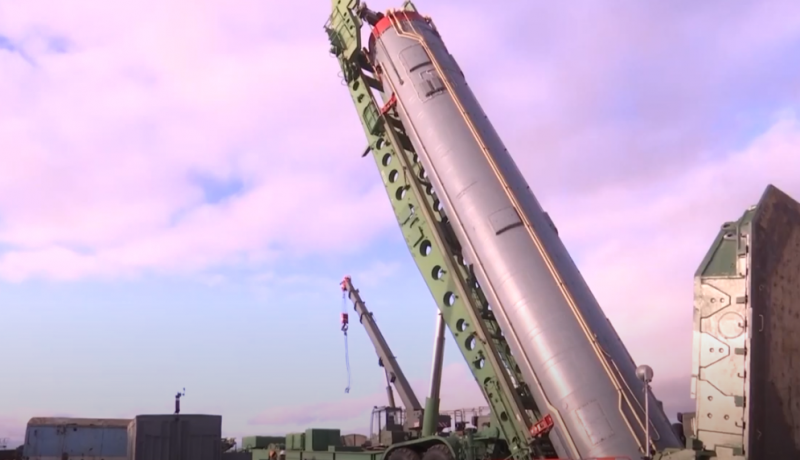 A video of the flight of warheads in the atmospheric section of the trajectory has appeared on the Web.
The video was posted on the social network VKontakte, as well as on the Telegram channel t.me/vanguard1802/25.
There is no description for the video, the video shows a snapshot of the flight of warheads of ballistic missiles in the last segment of the trajectory when entering the atmosphere. It is alleged that after 01:48 the video shows the flight of the warheads of the UR-100N UTTH missile (SS-19 Stiletto - NATO designation). Where this information comes from is not explained.
A commentary was posted on one of the social networks to this video, saying that the beginning of the third world won might look like this, and the "rain" of flying warheads could mean the last day of this world and the end of our civilization.
According to the latest data exchanged between Russia and the United States under the Strategic Arms Reduction Treaty (START-3), Russia currently has 517 deployed intercontinental ballistic missiles (ICBMs), submarine ballistic missiles (SLBMs) ​​and heavy bombers, the United States - 651 media (September 2020 - 675), showing a reduction of 24 units.
In addition, Russia increased the number of deployed and non-deployed launchers by three, indicating their number equal to 767. In turn, the United States noted that their number of launchers has not changed compared to the previous reporting period and remained the same - 800 pieces.
At the same time, Moscow accused Washington of violating START-3, since the Americans underestimated the real number of deployed and non-deployed launchers and strategic bombers. The United States unilaterally deducted 56 launchers of SLBMs (ballistic missiles of submarines) and 41 B-52N strategic bomber from the offset in such a way that Russia cannot confirm their unsuitability for the use of nuclear
weapons
.