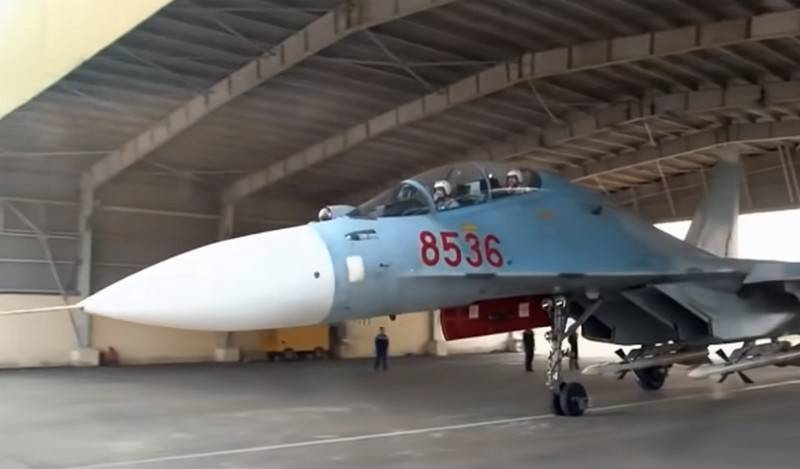 The Vietnamese press reports on the establishment of their own production, at the facilities of which the transition to self-service of combat aircraft of the local air force is carried out.
The A32 plant made a breakthrough in the repair and modernization of fighters, including the Su-30MK2. This is a real success in the modernization of the Su-30.
- indicated in the Vietnamese press.
According to PK-KQ, work on the MiG-21, Su-22, Su-27UBK aircraft was previously successfully completed at the production facilities of this enterprise in Da Nang. On November 18, 2020, the plant received the first Su-30MK2 aircraft for repairs.
This is a milestone that heralds greater capability in servicing fighters and recognizes outstanding development.
aviation
industry in Vietnam
- noted in DatViet.
In the course of work, the enterprise carries out repairs using tens of thousands of parts and mechanisms for aircraft units, ground equipment and various air defense systems and
fleet
... The High-Tech Center has recently entered into operation, thanks to which the A32 plant intends to enter the regional and international levels.
According to the newspaper "Narodnaya Armiya", the entire enterprise has successfully transferred 30 aircraft of all types to the military after maintenance. In particular, the plant has mastered the repair and modernization of the Su-30MK2 fuel system thanks to the independent production of fuel pipes.
The plant is currently successfully troubleshooting this modern fighter on its own.
- DatViet reports.
For our part, we note that it is unclear to what extent these works are coordinated with the fighter manufacturer. It is possible that they are carried out under the supervision of Russian specialists. At the very least, it is reported that Vietnamese specialists underwent overseas training. But where exactly is not specified. There is a possibility that in one of the post-Soviet countries, including Ukraine.
Fighter Su-27 at the A32 plant: