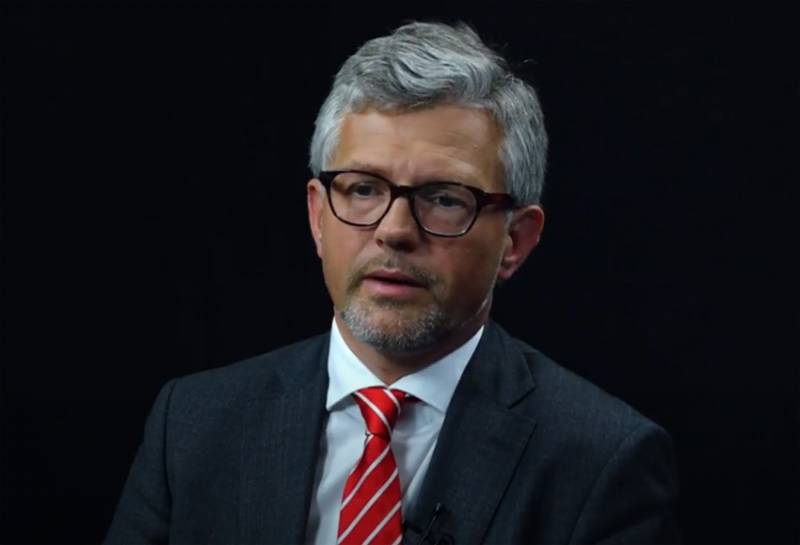 As it turns out, Ukrainian ambassadors have such powers that allow them to unequivocally declare whether Kiev is going or not going to acquire its own nuclear
weapons
... Such an ambassador is the diplomatic representative of Ukraine in Germany Andriy Melnyk. This is the same person who, a few weeks ago, said that if Ukraine is not admitted to NATO in the near future, it will have to start work on "rebuilding its nuclear potential."
In this regard, the journalists asked Mr. Melnik whether Kiev is going to create nuclear weapons, because Ukraine is not accepted into the North Atlantic Alliance and is not even invited to the June NATO summit.
Miller, answering this question, this time announced that "the restoration of nuclear status is not yet on the agenda of Kiev" and that Ukraine does not plan to create nuclear weapons.
Ambassador of Ukraine to Germany:
As for restoring the status of a nuclear power, here I will reassure my German friends. At this stage, there is no such issue on the agenda.
Then Melnyk turned to his traditional statements that the nuclear power Russia "seized 7 percent of the Ukrainian territory, and the signatories of the Budapest Memorandum did not oppose anything to this."
Miller:
They did not prevent a military invasion, which means a loss of confidence, including in the nuclear nonproliferation system.
As you can see, the Ukrainian ambassador is trying to use statements about the possible nuclear status of the country as an object of a kind of blackmail - this time against the West.
Earlier in Ukraine, they announced the possibility of creating a so-called "dirty" atomic bomb, the "basis" of which could be the spent nuclear fuel of a nuclear power plant.