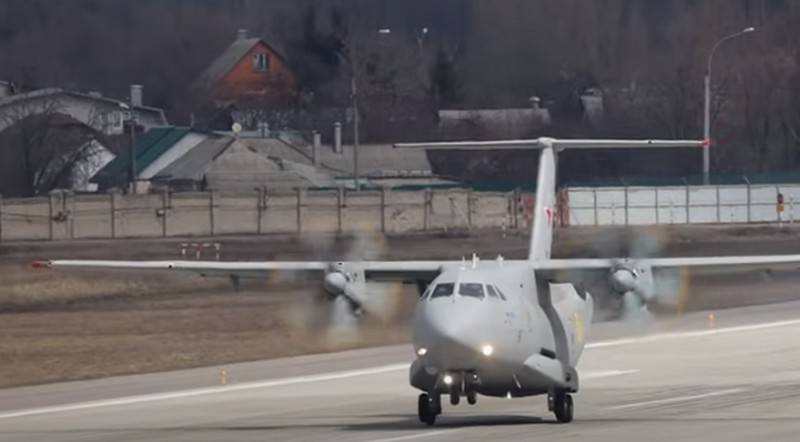 The new flights of the Il-112V military transport aircraft debunked the doubts of skeptics who expected the curtailment of work on this project. After the recent resumption of the flight test program, Russia is getting the opportunity to say goodbye to the Ukrainian aviation industry when manning its air force.
As noted in the Italian edition of Analisi Difesa, the two-year break was caused, first of all, by work on reducing the weight of the machine, improving avionics and not least the reconstruction of the runway at the VASO plant in Voronezh:
Built by order of the Ministry of Defense, the Il-112V can be called the first Russian military transport aircraft created from scratch in the post-Soviet period. The Il-112V was expected to make its first flight in 2006, but for various reasons the project was frozen and resumed only in 2013.
As indicated in the foreign press, Russia needs the Il-112V for at least two reasons. First, the domestic
aviation
the industry has not yet created turboprop aircraft on its own:
The demand for light turboprop transport aircraft in Russia and the CIS countries was met by the Ukrainian company Antonov. At the same time, during the construction of the Il-112V, only Russian components and systems are used.
Secondly, work on the Il-112V is closely related to the creation of the regional passenger aircraft Il-114-300, since both aircraft are equipped with new TV7-117ST turboprop engines, which reduce fuel consumption and increase their cruising speed.
The Il-112V light military transport aircraft was designed to transport personnel, equipment, light military equipment and other cargo with a maximum weight of 5 tons, having a larger cargo area than the An-26, which it is intended to replace. According to the manufacturer, the key advantage of the aircraft is the ability to operate the aircraft from unequipped airports and unpaved runways.