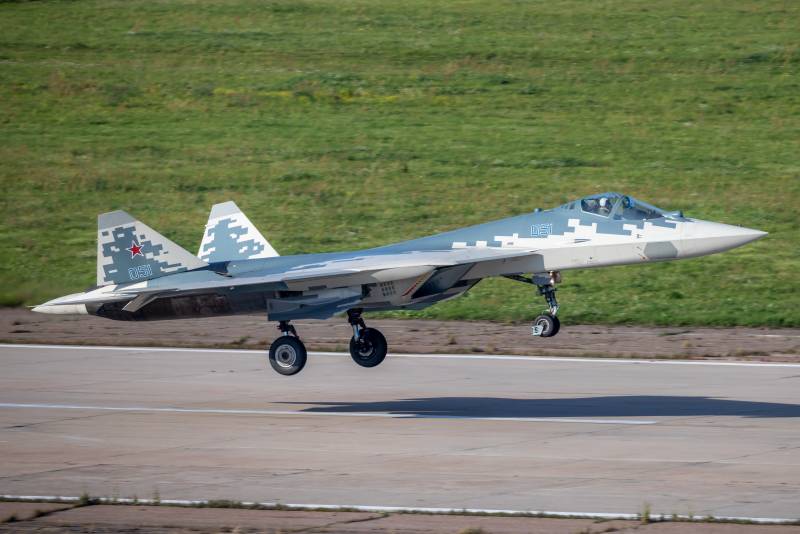 There was information about the adoption in the development of a project aimed at modernizing the Su-57 fighter. According to the latest data, a project is being developed to modernize a fifth-generation aircraft by the Military-Industrial Commission in conjunction with relevant departments.
I shared this kind of information with the audience.
TC "Russia 1"
Denis Manturov, Minister of Industry and Trade of the Russian Federation.
The minister stressed that the fifth generation fighter has just begun to appear in the armament of the Russian Aerospace Forces, and "we are already thinking, preparing (for modernization), since this is a constant process."
Denis Manturov on the air of the program "Moscow. Kremlin. Putin "did not specify. At the same time, it should be noted that not so long ago in the media there was information about the possibility of arming a new generation fighter with hypersonic missile
weapons
, as well as the latest systems of interaction with attack drones. Previously, the Su-57 has already performed test flights in tandem with the Hunter heavy attack UAV.
It is planned that the joint actions of the fighter and the drone will make it possible to effectively overcome the enemy's air defenses and achieve targets when performing operations "on the front line."
The Su-57 is one of four 5th generation fighters in service in the world. In addition to the Su-57, these are the American F-22 and F-35, as well as the Chinese J-20.