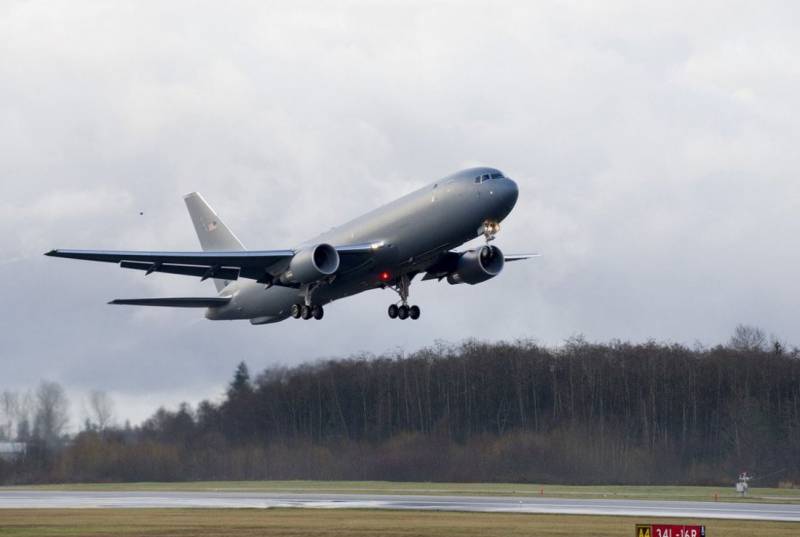 Columnist Thomas Newdick of The Drive writes that the Air Force's vision system for the KC-46A Pegasus prevents operators from seeing the end of the refueling boom. On sunny days, the operator has to locate the end of the boom from the shadow cast on the aircraft receiving the fuel.
On cloudy days, specialists have no choice but to rely on chance and on their experience in the position. But such "intuitive refueling" can hardly be considered as a natural and acceptable option.
Details about how serious the problems with the KS-46A were, became known after the editor of Air Force Magazine, Brian Everstein, visited Oskoda-Wurtsmith AFB in Michigan on May 25, 2021. The base was used by the military
aviation
for training as part of the flagship exercise Mobility Guardian 2021. This was the first flight of an independent media representative aboard the KC-46A Pegasus tanker.
All previous tanker aircraft had a specially equipped place where the boom operator was located, who could observe the boom with his own eyes and direct it to the aircraft receiving fuel. However, in the KC-46, the boom operator sits in the main cockpit of the aircraft and performs his functions with special equipment. It would seem that this is technical progress, but there are also problems. The 2D / 3D control system involves the wearing of special glasses by operators, which, it seems, should make their perception more accurate when observing the screen. In practice, however, these glasses are of little help.
With glasses, the center of the screen is sharp, but when you look at the edge of the screen, it becomes blurry and disorienting.
- writes Everstein.
There is another problem, which the author of Air Force Magazine immediately wrote about.
The camera image inaccurately shows the end of the boom - still about a foot and a half from what the operator sees on the screen. Therefore, operators are guided by the shade of the boom to determine where the end is before connecting to the input. If there is no shade, for example on cloudy days, the operator must rely on experience rather than technology to establish the connection.
- emphasizes the American observer.
Thus, the American press concludes that there is a fundamental problem in the operation of the KC-46A Pegasus aircraft. In certain situations, and there is no doubt that such situations will not be rare, this problem can prevent the refueller from performing his functions.
As a result, the Pentagon is now studying the possibility of redesigning the boom, but this is an expensive pleasure, costing about $ 100 million. The redesign could have been avoided in due time if the military had paid attention to the problems that had arisen much earlier.
Thomas Newdick concludes that the usefulness of the new KS-46A tanker aircraft remains limited and will remain so until the manufacturer solves the problem with the visibility of the fuel rod.