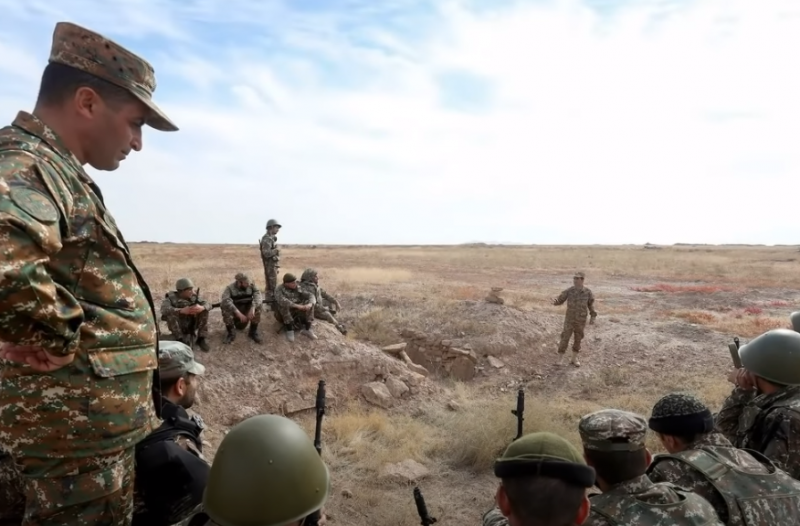 The situation on the border between Azerbaijan and Armenia in the two Armenian regions remains tense. Another incident took place in the Gegharkunik region of Armenia, where the Azeri military captured the Armenians.
According to the Armenian Defense Ministry, on the morning of May 27, the Azerbaijani military surrounded and captured six Armenian servicemen who were carrying out engineering work on the territory of one of the military units in the border region. It is emphasized that the military were on the Armenian territory.
In Baku, they adhere to a completely different version. The Azerbaijani Ministry of Defense claims that the detained Armenian soldiers were part of a reconnaissance and sabotage group, they crossed the border in the direction of the settlement of Yukhary Ayrim of the Kelbajar region, where they were detained. At the same time, Azerbaijan accused Armenia of violating the provisions of the trilateral settlement agreement.
In turn, and.about. Prime Minister of Armenia Nikol Pashinyan accused Azerbaijan of threatening the territorial integrity of Armenia. According to him, the Azerbaijani military is invading the territory of Armenia, trying to "redraw" the borders.
In addition, the Armenian military accused the Azerbaijani of the death of a contract serviceman of the Armenian Armed Forces near the village of Verin Shorzha in the same Gegharkunik region during a shootout on May 25. According to Yerevan, it was the Azerbaijani side that began shelling from an automatic
weapons
Armenian positions.