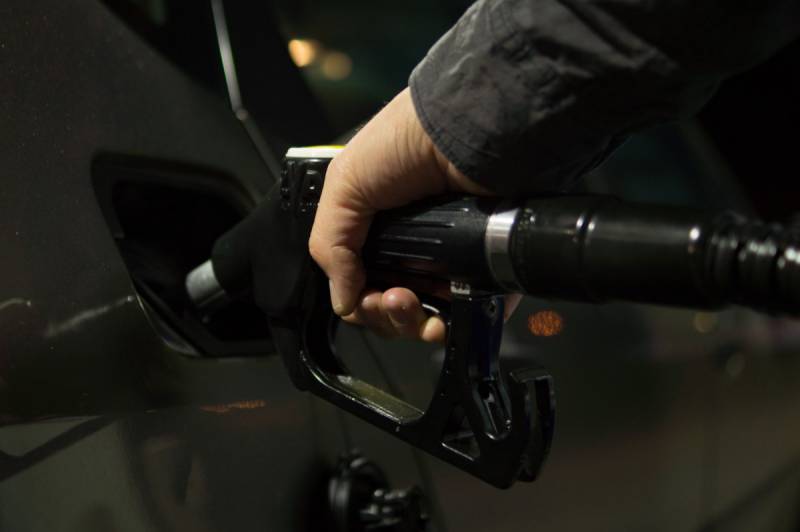 Which is more expensive - gasoline or oil
Over the decades of work in the industry, there has never been a chance to see the real collapse of any of the "kings of gas stations". No, bankruptcy is welcome. Bursting trusts, failed cartel agreements - as much as you like.
At the same time, over the years of a "free" (precisely in quotation marks) market economy, the expense of closed gas stations, even brand new ones, and even in the most profitable places, that is, on highways, generally went to thousands, or even tens of thousands. Nevertheless, the gasoline business has been and remains one of the most profitable.
And fuel prices in Russia are growing, no matter what, and are falling only in rare cases, when they do not keep up with the suddenly sharply fallen ruble. But even then they decrease exclusively in dollar terms.
In rubles, the Russian gasoline prices over the past three decades, if they have decreased by any serious percentage and a respectable time, then this should be noted no less than the Nobel Prize. Or at least a premium from the Fuel Union, which already warns about a possible shortage of fuel with enviable regularity (
Barrel of oil and liter of gasoline
).
But we do not need to convince anyone that oil prices are in full openwork now. And horror stories about the Indian strain SARS-CoV-2 or new portions of oil on the market (for example, from Iran) can be misleading. The forecasts here are also quite optimistic, according to the principle that the patient is more likely to be alive than at least dying.
However, inside Russia, the situation not with oil, but with gasoline, in May 2021, quite as expected, became quite complicated. The so-called spring field work began. And the people, having received a week and a half of the weekend, rushed to their dachas and, of course, to their personal cars.
Queues at gas stations immediately became almost the norm. As well as the jump in prices to the mark of 50 rubles per liter of AI-95. In half of the regions where the simple 92nd is much more popular, it is this more demanding 50th brand that has gone off scale in price for fifty dollars. And by all indications, forever.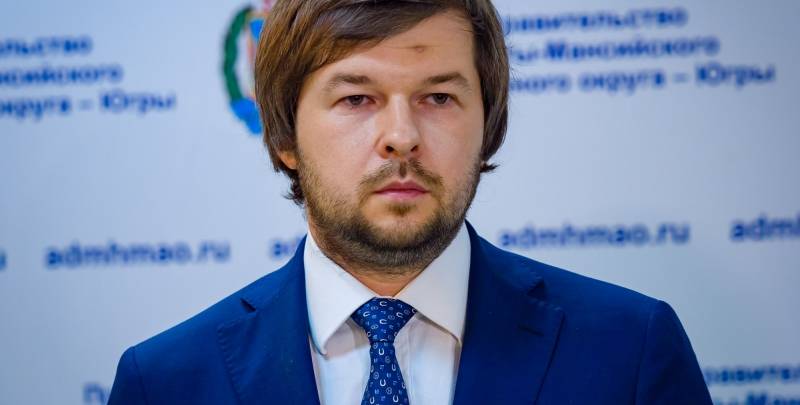 Photo of the Department of Public and External Relations of Ugra
The Ministry of Energy described the situation in its own way, although it was almost the first time that Deputy Minister Pavel Sorokin commented on it (pictured):
"The current level fully meets the emerging demand. At the same time, the seasonal growth in demand in exchange trading before the summer start of holidays creates additional exchange demand for AI-92 gasoline and, in particular, AI-95, the demand for which is growing every year ".
Note - "annually." Although in fact, almost every day. And it seems that one can understand the anxiety of the head of the Russian Fuel Union (RTS) Yevgeny Arkusha, who, in a letter to Russian Deputy Prime Minister Alexander Novak, declares that
"The measures taken by the government to stabilize the gasoline market are not enough, there is a risk of a fuel shortage in the summer."
What's more - taxes or fees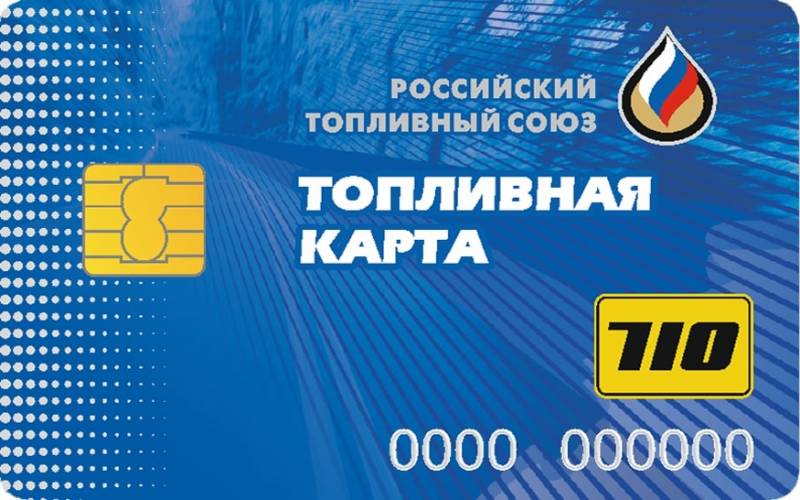 So, again, everything is as usual - oil has risen in price, and from the fuel union the RTS is almost ultimately scared by the shortage of gasoline in Russia. Given that the demand from
aviation
on kerosene fell just catastrophically and the freed up processing capacity should have excluded even a hint of any deficit.
But the deficit has already happened. And the first measures against it, as well as against the "possible", but in fact - already happened price increases, seem to have been taken. Well, at least it was given to understand that shutting off the gasoline export tap for three months at once is quite possible.
However, what will it give - another delay in the price jump? And this jump can then be translated into a creeping overcoming of the next "psychologically important marks and consolidation at new stable price lines"? These are words from one of the previous letters from RTS to the Ministry of Energy.
Now RTS fears something else - "further growth of wholesale prices or the emergence of a surrogate to replace the missing volumes." Recognition of the very fact of the possibility of pouring a surrogate into our tanks from the lips of the head of the RTS is not the most, let's put it mildly, a good sign.
We thought that surrogates were a thing of the past, and that they were done with forever, but now proposals and conclusions are more important. In the RTS, all of a sudden, in general, they stopped repeating about difficulties with calculations for fuel, when excise taxes, duties and various kinds of damper mechanisms change regularly (
There is nothing more expensive than cheap gasoline
).
Now everything is somehow simpler - first of all, the Fuel Union proposes to increase the total volume of fuel production in the Russian Federation, as if it were being done by magic. But how can the idea of ​​export delimitation be linked to this? And right before October 1 - it's not easy to understand.
Now is the time to play with numbers. And to begin with, recall that at the moment the fuel reserves in the country have exceeded 1,7 million tons. With a daily consumption of 67 thousand tons of AI-92 and 40 thousand tons of AI-95, as well as taking into account diesel and something else, it will be enough for at least a week and a half.
But these are only stocks, which are replenished every day. And if production is increased, then there will not be enough reserve capacities. True, another "interesting" idea of ​​the RTS can help - to increase the standard for the minimum volume of fuel sales on the stock exchange up to 15% at once.
At the same time, exchange prices for AI-92 gasoline since mid-December, when their active growth began, increased by 20,8%, AI-95 - by 27,5%. Should we even believe that retail prices will be able to keep from the same growth for a long time?
Against the background of "almost panic", which simply emanates from the RTS letter to the Ministry of Energy, the demonstrative calmness of the already mentioned Deputy Minister Pavel Sorokin cannot but rejoice. He, as if on a piece of paper, recalled that the Ministry of Energy is conducting daily monitoring of the situation with prices and satisfaction of demand in the domestic motor fuel market.
And what else can they do there, in the Ministry of Energy? If only with OPEC, the organization of oil exporting countries, to agree on Russian gasoline? With oil, is it not bad at all?
Who is to blame - OPEC or tourists
Previously, our fuel department would certainly have blamed all its sins on our OPEC colleagues (
How many pluses does OPEC have in stock?
?). Now it won't work. Too many people in our time have already understood too much. For example, the fact that gasoline will rise in price in our country - either with cheap or expensive oil. And even OPEC cannot do anything about it.
So, for a start, it would be nice to remind the relevant ministry, and at the same time to the public, who would like to understand the reasons for queues at gas stations, leapfrog with price tags, and about the problems of "unfortunate refuelers". And first of all - about the low margin.
Although it is clear even to non-specialists that a low margin with good turnovers is a much more sure guarantee of good profits than a high margin with turnovers closer to zero. So, in the already mentioned letter of the RTS it is said about the very "margin profitability of the retail business."
Mr. Arkusha has no doubts that "the minimum level required to pay taxes and reimburse operating costs should be 10-12% of the retail price." In 2021, this figure was an order of magnitude lower, which for gas stations, judging by the tone of the letter in the Ministry of Energy, is like death.
However, I'm sorry, but 10-12% is a bit too much. So much so that it is just right to remember old Marx. And if any of the "kings of gas stations" in the era of a pandemic with such a margin and went bankrupt, it is more likely because of the fall in demand, when you do not pick up what margin, but there is still nothing to earn.
It is understandable when gasoline lobbyists are demanding "adoption to lower wholesale fuel prices." It is clear that they are eager to ensure that the business breaks even. But it is not entirely clear (more precisely, it is completely incomprehensible) how this will help "keep prices within the inflation and in retail"?
With a rush of demand, the margin will climb up, and the rising gasoline price will affect inflation, especially since it is now becoming more and more difficult to cope with it. Isn't that why in the letter to RTS suddenly there is such an unconventional argument for our realities, when, it turns out, whoever you think is to blame are tourists:
"Against the background of restrictions on recreation abroad, measures taken by the Russian government to stimulate the development of domestic tourism, the coming vacation period will lead to an even greater growth in demand, which, according to our estimates, may grow by another 10–20%. Consumption growth is especially evident for AI-95 gasoline ".
And what, in fact, is bad in the growth of demand?
After all, Russia does have opportunities to increase production volumes, according to the RTS?