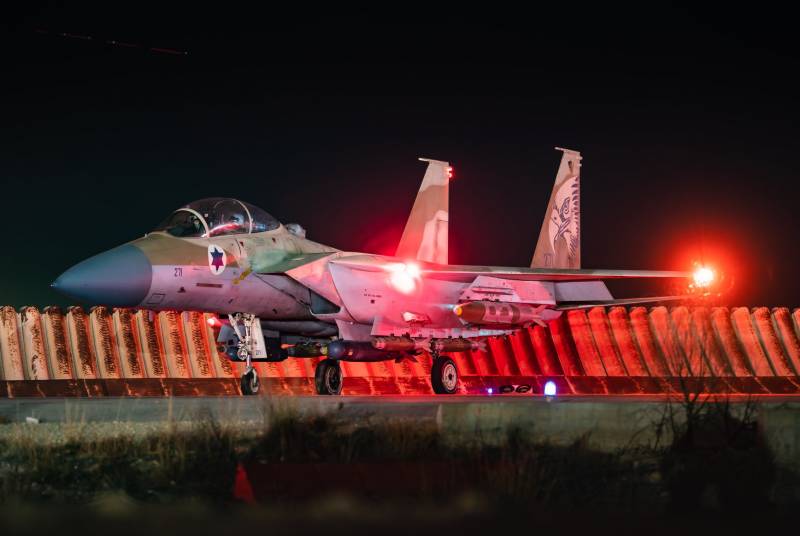 The Arab-Israeli confrontation continued, which is expressed in mutual strikes and irreconcilable rhetoric. In statements by the IDF press service it is said that the Israeli military
aviation
struck new strikes on the positions of Hamas "missilemen". It is stated that the strikes were carried out on places from which rocket attacks on Israeli territory are being carried out. The reports inform about the destruction of the positions of the Palestinian "missilemen" in the city of Khan Younis in the south of the Gaza Strip.
At night, the Israeli city of Beer Sheva was shelled from the territory of the sector. Local residents are reporting missile attack warning sirens - "Tseva hell". The Israeli military has re-deployed the Iron Dome missile defense systems.
Israel's missile defense system is actually working at the limit of its capabilities. More than a thousand rockets have already been fired from the Gaza Strip into Israeli territory in a few days, and the same Iron Dome was able to intercept not every one of them.
Against this background, the Israeli command announced that Israeli territory was being shelled from Syria as well.
At the same time, the Israel Defense Forces press service claims that one of the three missiles fell in the south of Syria itself, and the other two - in uninhabited areas of the Golan Heights. No casualties were reported as a result of this shelling.
Earlier, Israel announced a missile attack from Lebanon. At the same time, both in the case of Lebanon and in the case of Syria, it was stated that the shelling was carried out "probably by representatives of Hezbollah."
Meanwhile, it became known about the list of demands from Hamas to end hostilities against Israel. Among other things, this is the withdrawal of the Israeli security forces from the Al-Aqsa mosque and adjacent areas, the rejection of the decision to evict the residents of the Jerusalem Sheikh Jarrah region, and a complete ceasefire. At the moment, the Israeli authorities are ignoring all these requirements.