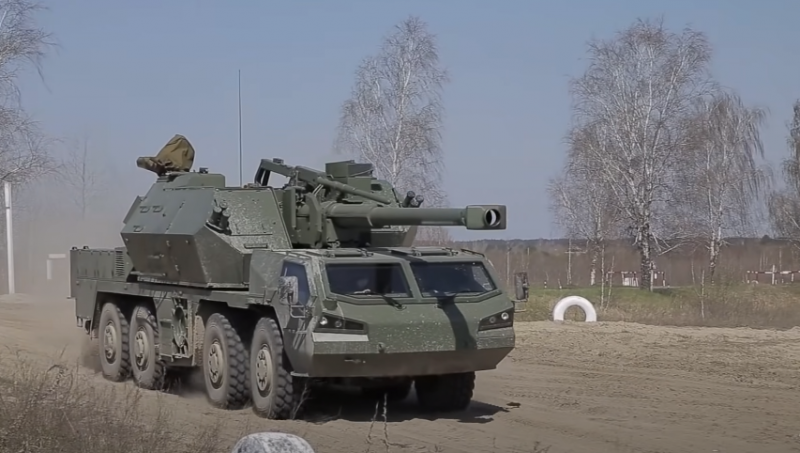 The Czech-made Dana-M2 self-propelled artillery unit of 152-mm caliber would like to be adopted by the Ukrainian paratroopers. This was stated by the commander of the Airborne Assault Forces of the Armed Forces of Ukraine, Lieutenant General Yevgeny Moysyuk.
Speaking at the all-Ukrainian forum "Ukraine 30. National Security" taking place these days, the commander of the Armed Forces of the Armed Forces of Ukraine said that the Ukrainian paratroopers need to be strengthened precisely in terms of artillery systems. Moisyuk named the Czech self-propelled gun Dana-M2 as promising installations that could enter service with the DShV.
According to the Ukrainian general, the advantage of this ACS is the wheel drive. An interesting choice for troops that have to drop along with vehicles. No matter how hard you try, the Czech self-propelled howitzer is in no way adapted for landing.
However, given that the Ukrainian paratroopers in the Armed Forces are used as infantry units due to the lack of the required number of aircraft, the choice of the ACS is not so strange. It remains only to adopt the self-propelled guns into service and provide it with shells.
Another
weapon
, which Moysyuk would like to see in the armament of the Ukrainian DShV - self-propelled mortars, but, as the general stated, the Armed Forces of Ukraine do not have such weapons at all.
Recall that the Ukrainian Ministry of Defense is conducting "comprehensive" tests of the Czech self-propelled guns Dana-M2, which is planned to be put into service with the Armed Forces of Ukraine. In total, the Ukrainian army intends to purchase 26 Czech self-propelled guns, which in the future will replace the Soviet D-20 towed howitzers.