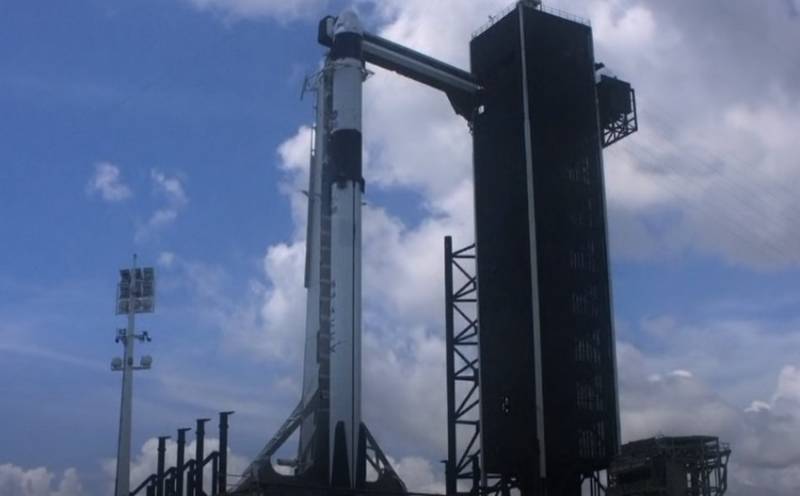 An arms race in space can lead to military clashes in low-earth orbit, which in turn will lead to a nuclear conflict. This is the conclusion reached by the author of an article published in the British edition of The Sun.
Currently, three world powers are fighting for space, hoping to establish control over near-earth space. According to the author, the main players in the space race are the United States, Russia and China, which, in addition to civilian satellites, launch military spacecraft into orbit.
Military satellites located in space are capable not only of destroying similar devices in orbit, but also of striking the earth's surface, destroying well-protected objects and equipment of a potential enemy. Now the countries participating in the race are busy creating the most powerful
weapons
to participate in a space war.
The seriousness of its intentions to achieve superiority in space is declared by the United States, which created the Space Force in 2019. Washington emphasizes that this step is aimed at leveling the threat to "US domination in space." In the opponents of the United States, of course, he points to Russia and China - two world powers that are actively developing space technologies.
It is possible that a space war is already being waged, the author writes. Russia has tested a special space-based anti-satellite weapon in space, and China is launching its own vehicles into orbit that can blind and destroy enemy satellites.
The space war waged in orbit will not be limited to outer space, the author is sure, and will most likely move to the earth's surface. Thus, the confrontation between the United States, Russia and China in space can lead to a nuclear war on Earth, he sums up.