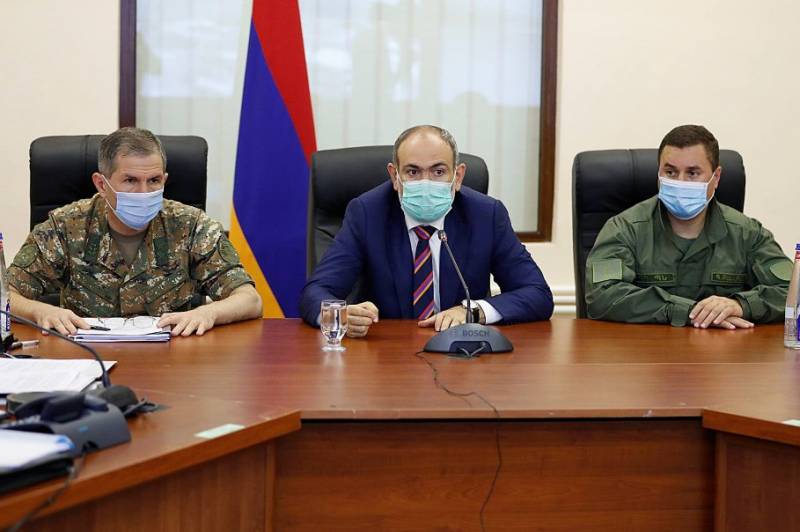 Acting Armenian Prime Minister Nikol Pashinyan believes that Baku is encroaching on the sovereign territory of Armenia in the Syunik region. He stated that the Azerbaijani military crossed the border on Wednesday morning and plunged 3,5 kilometers into the Armenian territory, trying to surround the Black Lake.
This was reported by the press service of the acting. prime minister.
These actions are unacceptable for Armenia, this is an encroachment against the sovereign territory of the Republic of Armenia.
- Pashinyan believes.
He declares that it is necessary to understand why such a situation in Baku became possible at all, calling Baku's actions a "sabotage transition". At the same time, he emphasizes that Azerbaijanis refrained from using firearms.
weapons
... According to the prime minister, the Armenian military promptly reacted to the violation by making tactical movements "and other actions". But the problem can be solved only through negotiations.
The Prime Minister of Armenia claims that Baku has at its disposal false geographic maps, where the border is drawn incorrectly. At the same time, Yerevan has Soviet maps, approved by the Moscow authorities and agreed with the leadership of the two republics, where the border between them is precisely indicated.
On September 27, 2020, an exacerbation occurred in Nagorno-Karabakh, which turned into full-scale military operations. They ended on November 9 with the signing of a trilateral agreement between Armenia, Azerbaijan and the Russian Federation, which then sent its peacekeeping contingent to the conflict zone.