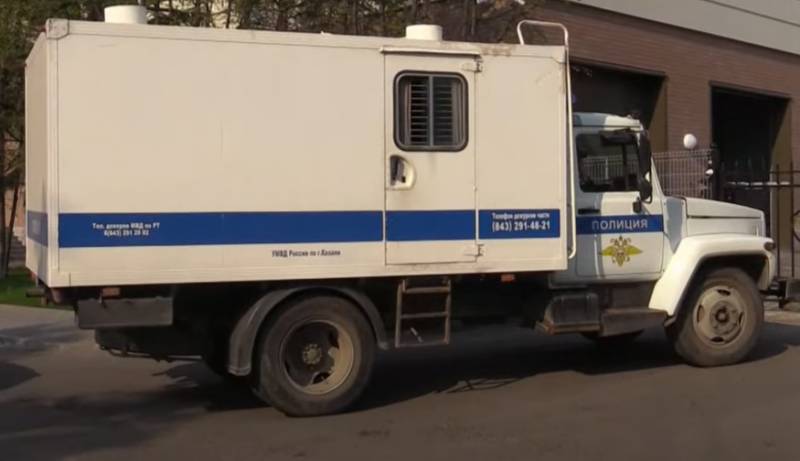 New information is emerging related to the terrorist Ilnaz Galyaviev, who the day before attacked the Kazan school No. 175. He graduated from this school at one time. The media, referring to representatives of law enforcement agencies, write that during interrogations Galyaviev behaves defiantly, demonstrates aggression towards the investigator.
Today it became known that the terrorist refused the food provided to him and announced that he was going on a hunger strike. This fact especially outraged the public - given the crime Galyaviev committed and that he is trying to dictate his terms to the investigation.
Earlier in the media there was information that a few years ago, doctors diagnosed Galyaviev with a disease associated with a violation of brain activity. Attention is drawn to the fact that his relatives suddenly "remembered" this, noting that in the past few months Galyaviev began to behave aggressively and insolently. But even the day before, the relatives stated that "Ilnaz was a quiet and calm guy who never even raised his voice."
If Galyaviev really has a disease associated with the activity of the brain, then this once again gives rise to the question of how he could even get a certificate from a doctor allowing him to own a firearm
weapons
? Although the question is hardly relevant, given the words of Galyaviev himself. According to some reports, during one of the interrogations, he said that he simply bought the certificate via the Internet. On the Internet, according to some media reports, he acquired knowledge of assembling an improvised explosive device. If all this is true, then questions arise about the monitoring system, which should identify and block this kind of commercial activity and information on the Web.
At the moment, a preventive measure is being taken against the terrorist.