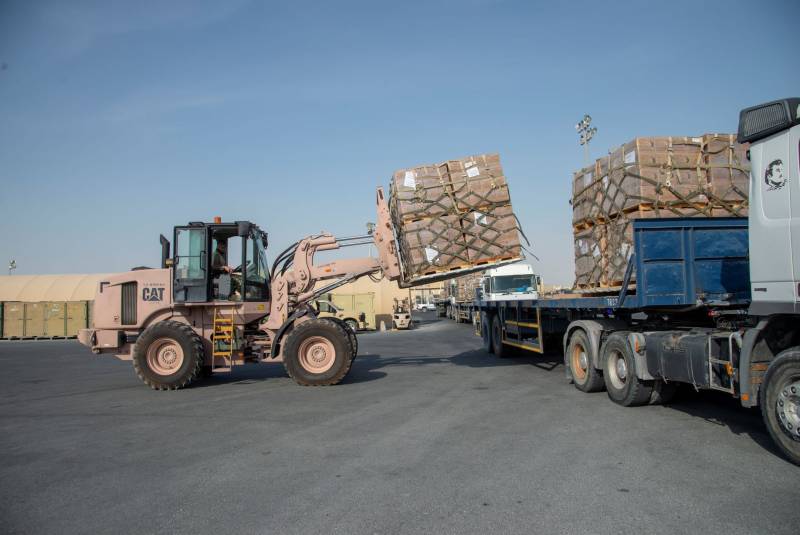 For a long period of time, the American command has been thinking about how to deal with equipment and equipment, which may be difficult to remove from Afghanistan. In particular, the option of transferring them to the Afghan security forces, including the country's armed forces, was considered. However, the Pentagon ultimately abandoned this option. The reason for the refusal was "the lack of confidence that the equipment will not fall into the hands of the opponents of the United States."
As a result, it was decided to destroy some equipment and equipment during the withdrawal of US troops from Afghanistan.
To date, the US military in Afghanistan has already destroyed almost 1,5 thousand units of special equipment and technology. Some examples of what was destroyed are also named. It turned out that we are talking about the components of computer systems and communication centers, which "it was not possible to dismantle without causing damage." Also, the destruction is exposed to military equipment, which, under certain circumstances, was damaged or broke during operation. This technique is in need of expensive repairs, so it was decided to simply get rid of it. Also, ammunition with an expiring operational life is destroyed. The equipment destroyed by the Americans includes, for example, several damaged Humvee armored vehicles, which were not repaired for a long time and were either in special hangars or in open areas.
The reports of American resources say that the bulk of American equipment and military equipment from Afghanistan is exported using
aviation
facilities, including military transport aircraft and helicopters.
Recall that Joe Biden promised to withdraw the contingent from Afghanistan by September 11, 2021. Trying to keep up with the United States in this regard and their NATO partners, whose contingents are also on Afghan territory.