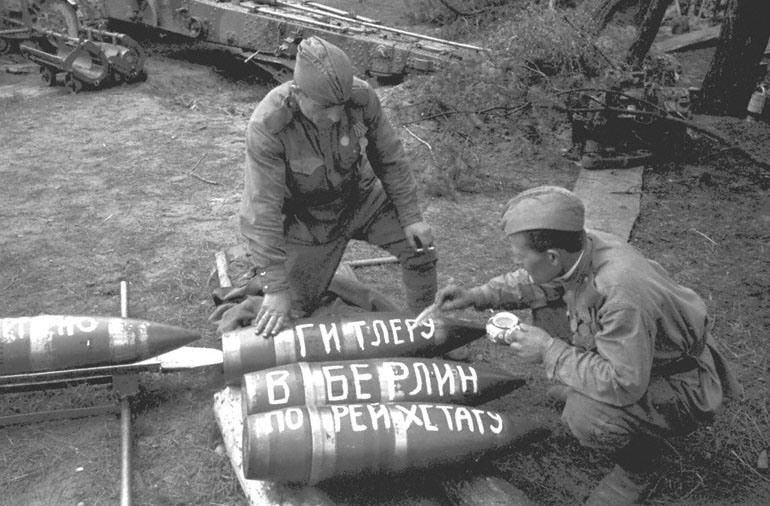 On the eve of Victory Day, we present a special issue from the creators of the famous game World of Tanks, dedicated to the capture of Berlin.
The Battle of Berlin was not the last operation of World War II, but the high stakes of this battle made it one of the most stubborn and bloody on the Eastern Front. The Germans defended their last line, and they had nothing to lose.
In the Berlin direction, the Wehrmacht command concentrated the troops of the Vistula and Center army groups - about 1 soldiers, 000 guns and mortars, 000
tanks
and assault guns, as well as over 3000 aircraft. On the western banks of the Oder and Neisse rivers, the Germans created a defense in depth. Its key areas were the Oder-Neissen defense line and the Berlin defense area.
On the night of April 16, 1945, in the sector of the 1st Byelorussian and 1st Ukrainian fronts began
aviation
and artillery training of the Red Army. After thousands of volleys had died down, searchlights were lit, which were supposed to blind the German soldiers. At the same time, the infantry, supported by tanks, went into the attack. Day after day, the soldiers broke through the defenses and, bypassing fortified settlements, approached Berlin.
By the evening of April 21, Soviet troops reached the outer defensive line of the city, and having broken through it, were forced to storm every street and house. The limited space led to the fact that hand-to-hand fighting took place in subway tunnels, underground passages and even sewers. The Germans did not want to surrender, but they could no longer win this confrontation.
The battles for the Reichstag began on 30 April. The 171st and 150th rifle divisions took part in the assault, and already in the early morning of May 1, sergeants M.A.Egorov and M.V. Kantaria hoisted the Victory Banner on the main building of Nazi Germany. On May 9 at 01:01 Moscow time, representatives of the German command signed an act of unconditional surrender. The war, which lasted 4 long years, was over.
For more details on the final battle of the Berlin Offensive, as well as the memories of the veterans who took part in it, see the video from the creators of the popular game World of Tanks.