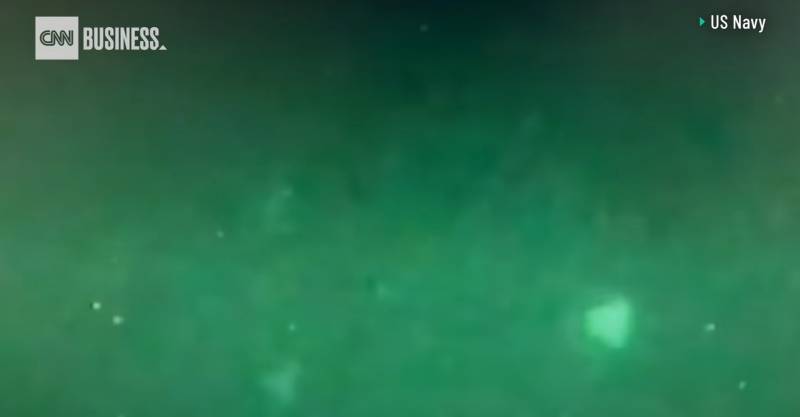 We are often reproached for the lack of classified information that would shed light on the work of the Russian special services abroad. This is understandable. This is our country. Just recently, from sources related to ... (well, you know), we learned about one very interesting telephone conversation. It is clear that the source did not disclose the names and location of the incident. Could we publish it without proof?
The secret of Bashirov-Petrov
"- Ale, Mashenka, what did you add to the borscht?
- Honey, this is the secret ingredient (I think you guessed which ingredient we are talking about).
- Masha, open the secret, otherwise I'm in intensive care, and the doctors don't know what to inject.
But today we will deviate from our rule and publish one material related to the famous agents of "2/007" Bashirov and Petrov. Simply because the information received has been confirmed by Western intelligence services and has already been announced by Berny Torre in the British Daily Star. The material is called Vladimir Putin 'behind' pyramid UFOs that swarmed US Navy ship, ex-senator claims.
We were asked many times why, after the operations, Petrov and especially Bashirov were given such long vacations. We answer, they have regular vacations. 45 days without a road. By the way, they use it insolently. They never travel across the territory of Russia, not only by airplanes, but also by fast trains. Postage and luggage only. Bashirov travels from Moscow to Kazan for three days by train.
So, our super agents are not sitting idle. By the way, we answer one more frequently asked question. Why do agents always work together? I think to quote my psychiatrist. The smartest man, I can tell you.
"When you're alone it's okay. But when there are two of you, it's bad. "
I hope you understand what the doctor meant our enemies. It's bad for them when 2/007 agents show up in their country. Some, including the Americans, are afraid to even speak the names of the agents. They use the universal word "Putin".
Putin's superweapon
"The July 2019 footage shows an object in the shape of a triangle or pyramid hovering high above the destroyer Russell.

A Defense Department spokeswoman also confirmed that the video was investigated by the Pentagon's Unidentified Flying Objects Task Force.

"They come in swarms like bees, like insects, there are so many of them," Senator Harry Reid told the Mystery Wire UFO news site.
You ask, what does Petrov and Bashirov have to do with it? And how is this statement to be understood? Don't think that we can't read between the lines.
"Vladimir Putin is behind the 'pyramid-shaped' UFOs that were filmed swarming over the US Navy ship, the former senator said. According to Harry Reid, "there is no doubt about that." He made this statement after the Pentagon confirmed the authenticity of the recording that got into the network. "
And don't laugh.
Isn't this proof enough for you? These are the people. A generation that puts a film on a smartphone, which makes fun of a generation that packs a TV remote control in the same film. American ex-senator, in your opinion, a fool? No, fools are not elected senators, especially American ones. Direct speech from the "elite of elites":
"Always remember, Russia, the Soviet Union, is ruled by a man who ran the KGB. They had at least 31 thousand agents at a time. Russia is involved here, there is no doubt about that. "
It is clear that Petrov and Bashirov's specialization is slightly different. They will not look at the American ship from the windows of a UFO just like that. They need to blow up something or poison someone. Signature handwriting, one might say. Otherwise, the people will not know about the feat. Ours hide information. Therefore, the ex-senator will again help:
"The Russian president spent 16 years as a foreign intelligence officer in the KGB until he retired in 1991 to pursue politics. This happened after a former US intelligence officer said that UFOs disabled the infrastructure of the nuclear
weapons
USA. These statements raised fears that China or Russia could control "foreign hostile technologies."
I once talked with a neighbor who returned from the clinic, and sat a little drunk. At the same time, he told the grandmothers nearby that he was following the doctor's recommendations. I looked at these very recommendations. But the neighbor is right. The doctor just wrote it - I recommend to do alcohol. Or sports? You know how our doctors write.
Thanks to Luis Elizondo, former director of the Advanced Aerospace Threat Identification Program of the secret Pentagon unit, who reportedly investigated UFOs in 2007-2012. He recently announced that the US government is preparing to reveal the "reality" of UFOs.
"I think I am most concerned about incidents with our nuclear capital. There seems to be a very clear correspondence between AAR (anomalous atmospheric phenomena), associated activity, and our nuclear technology. Whether it's propulsion systems, weapon systems, or something else.

The concern is that these things have actually disabled some of our nuclear facilities. So, let's say, let's put this again in the context of foreign hostile technologies, if Russia or China had the opportunity to disable our nuclear strike capabilities or defenses. "
Well, now you understand who is behind all this?
UFO also from Bashirov-Petrov?
Who, besides our great super agents, is capable of such a feat?
No, I will certainly agree that among the other 30998 agents there can be good agents. Only this contradicts formal logic. If this were so, then after the explosions in the Czech Republic, one of the undetected agents could be sent to London.
It hurt me that only now the wisdom came to me, which was laid down in my favorite Soviet cartoon about Cipollino. I have always thought that the main thing is to fight for justice. For this very pumpkin. And there the meaning is different! Tears and snot should not flow from you, but from those who bite you!
I remembered this about Russia. Well, what is Petrov and Bashirov to do? We are a smart nation. Yes, and all sorts of rockets are not so terrible if there are few of them. And the Americans and other civilized people are afraid of us. There must be a reason? And my thought caught on to what Luis Elizondo said. About the secrets of UFOs that the Americans will soon reveal.
"Meanwhile, the sensational video of a 'pyramid-shaped' UFO may only be the beginning, as the person behind the publication claims there are 'nine' more videos. Jeremy Corbell shocked the world when he posted FLIR footage of unidentified objects hovering over the destroyer Russell off the coast of San Diego. "
"Three photographs of a 'spherical' object, which on July 15, 2019, was noticed 'sinking under water' by the crew of the destroyer Omaha."
So I revealed to you the main secret of the fear of Americans. Putin and Shoigu do not go to the taiga to rest. They're inspecting! True, it is not yet known what. Until the American intelligence got to the bottom of the answer. Did they reveal about UFOs?
Do you think what you just read is my fantasy?
Alas, so much imagination does not fit in my head. All quotes I took from a real article by journalist Berny Torre (Berny Torre), actually published in the British newspaper Daily Star. All names and quotes are real. To what degree of idiocy it is necessary to come to believe in all seriousness in this nonsense.
So, at least some more plausible versions are no longer left ... Or "people hawala" and such nonsense?