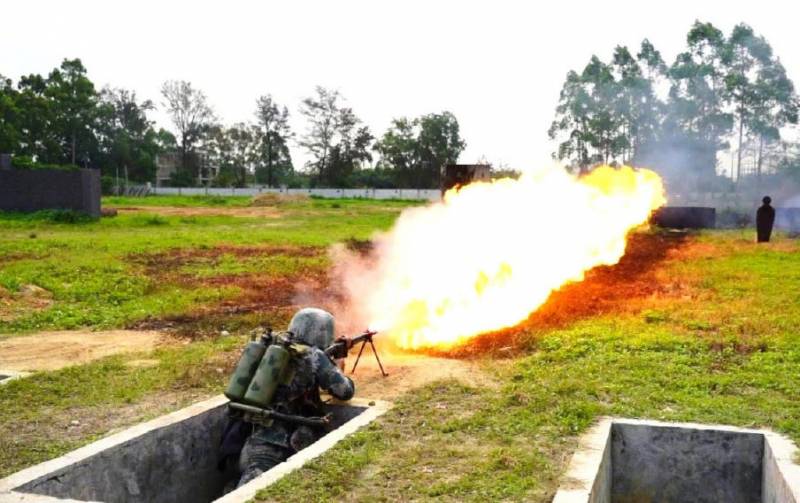 Knapsack flamethrowers in modern conditions are considered a relic, from which the leading armies of the world got rid of during the Cold War. Their main disadvantages include a small range of use and the threats posed by this type
weapons
for the operator and those around him, which are caused by the possibility of igniting the combustible mixture in the tank worn on the back.
However, backpack flamethrowers are still found in a number of armies around the world, demonstrating that they are still in business. In particular, in the Bulgarian troops, which did not differ in special equipment even in Soviet times.
At the same time, many observers are surprised by their use in the Chinese army, which is modernizing by leaps and bounds. The media from the PRC posted regular footage of exercises using this type of weapon. In this case, we are talking about a Type 02C product. The engineering company of the combined-arms brigade of the 74th Army Group is equipped with light flamethrowers of this model.
This is despite the fact that PF97 jet flamethrowers are widespread in China, which are a licensed copy of the Soviet Bumblebees, which have been produced in China since the late 1990s. A new product has been developed to replace the PF97, apparently equipped with a laser rangefinder. A video with him is posted below.