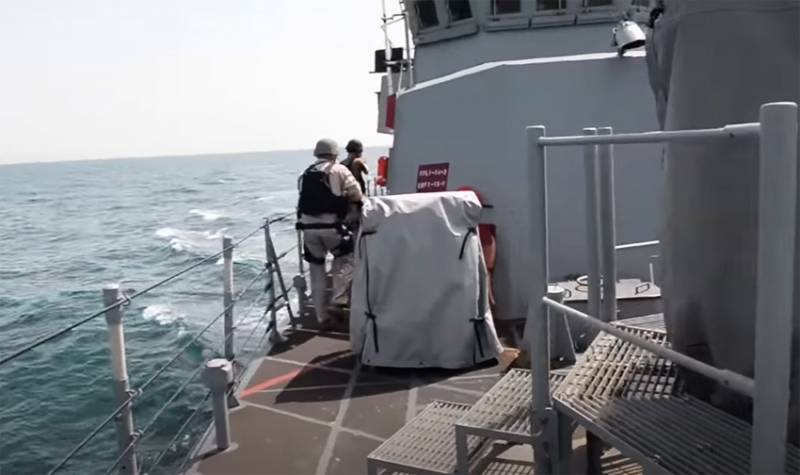 American media announces a new incident in the Persian Gulf. Earlier it was reported that Iranian boats "chase the ships." It was also stated that Iran is using its drones. Indeed, some time ago, a photo of an American aircraft carrier was published on the network. This photo was taken by the camera of an Iranian UAV, which actually flew over its deck.
New reports indicate that Iranian boats "chased" a US Cyclone-class patrol ship in the Persian Gulf. We are talking about the ship USS Firebolt, which eventually fired warning shots to "stop the pursuit."
The American press writes that this is the second such incident since the beginning of the month.
Reports say the USS Firebolt was pursued by three boats from the Islamic Revolutionary Guard Corps (IRGC).
The USS Firebolt is known to have sailed in the Persian Gulf with the US Coast Guard patrol boat USCGC Baranoff.
The American command, referred to by US journalists, states that "the crews of Iranian boats acted unsafely, approaching American ships too close in international waters."
From the report:
The closest distance recorded between Iranian boats and American ships was about 68 yards (about 62 m). The crew of the USS Firebolt first sounded the warning via a radio communication system and a loudspeaker. But the IRGC boats continued to maneuver at close range. Then the USS Firebolt fired warning shots, after which the Iranian boats retreated to a safe distance.
The footage showing the opening of a warning fire by an American ship:
At the same time, it is not reported what
weapon
used for this kind of fire. It is known that the armament of Cyclone-class ships includes a 25-mm cannon, automatic grenade launchers, machine guns, and an AGM-176 Griffin rocket launcher.