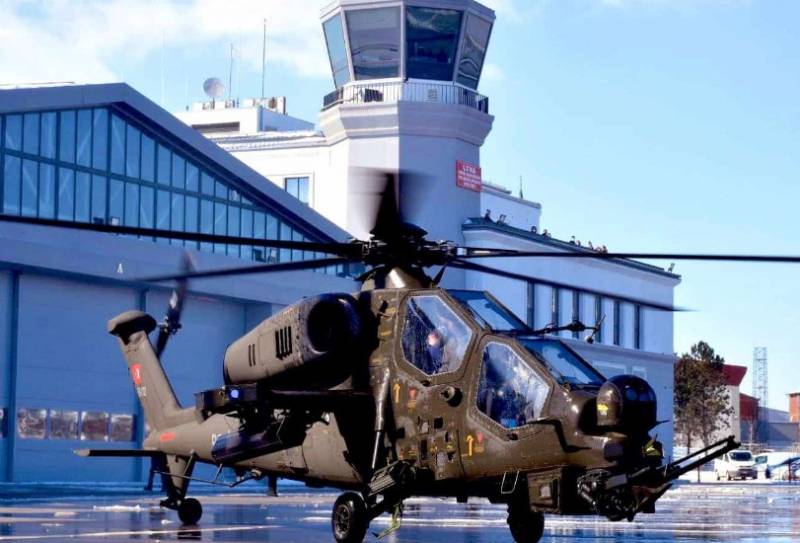 A contract has been signed according to which Ukraine will supply engines for Turkish ATAK-II attack helicopters. The choice fell on the Ukrainian manufacturer because Ankara will not have problems with it, such as sanctions and embargoes.
According to the Ukrainian Military Portal, this was stated by the General Director of Turkish Aerospace Industries (TAI) Temel Kotil, calling Ukraine a "brotherly country".
The choice in favor of Ukrainian aircraft manufacturers is explained by Turkey's lack of an alternative, because cooperation with Western companies may end at any time due to the next geopolitical challenges.
This has already happened with the power plant for the Turkish
tank
Altay, and therefore the official Ankara wants to protect itself from this in the future.
The plans to equip ATAK-II helicopters with Ukrainian engines were first announced by the Turkish press in March 2021.
The mass of this helicopter is 11 tons. Two gas turbine engines allow it to operate in high temperatures as well as high altitudes. The armament of the attack ATAK-II consists of
aviation
cannons, air-to-air and air-to-surface missiles, as well as 70 mm unguided rockets.