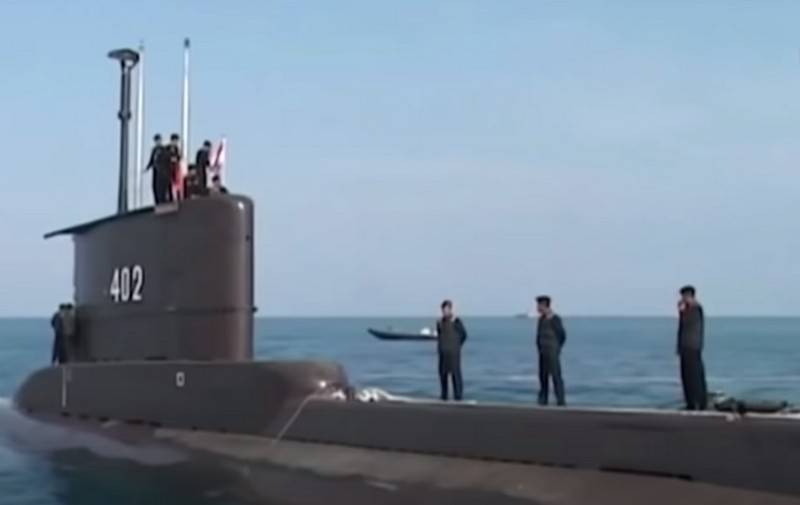 The Indonesian navy found the Nanggala-402 submarine that disappeared near the island of Bali, all 53 people on board were killed. This was reported by the press service of the Ministry of Defense of Indonesia.
The submarine was discovered at a depth of 850 meters, the hull of the submarine broke into three parts. As the commander-in-chief of the Armed Forces of Indonesia, Marshal
aviation
Hadi Tchahjanto, the sub was not designed to dive to such depths. The supply of oxygen on the submarine was supposed to run out on Saturday night. All on board were declared dead.
The chief of the main headquarters of the Indonesian Navy, Admiral Yudo Margono, told reporters that the status of the submarine had changed from "missing" to "sunken." The Indonesian authorities officially recognized the submarine as sunken and the crew dead. Whether the work on raising the submarine from the bottom will be continued is not reported yet.
Recall that communication with the KRI Nanggala 402 submarine was lost during the exercises on April 21, 2021, when the submarine was supposed to conduct torpedo launches during naval exercises in the Bali region. In due time, the submarine did not get in touch, all attempts to contact her ended in failure. There were 53 people on board the submarine.
Diesel-electric submarine KRI Nanggala 402 was built in Germany in 1981, in 2011 it was modernized. The main armament is 533 mm torpedoes, 14 ammunition, eight torpedo tubes. Full displacement - 1,395 tons, length - 59,5 meters, width - 6,3 meters, speed - 21,5 knots.