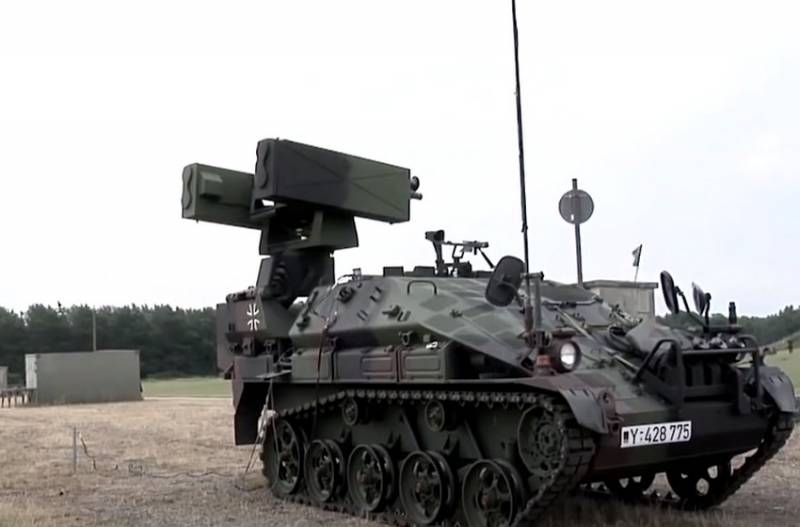 Ukraine is trying to get some types of weapons from Germany. According to the German edition Frankfurter Allgemeinen Sonntagszeitung (FAS), we can talk about air defense and demining systems from the presence of the German army.
According to the newspaper, Kiev needs a "defensive
weapon
"to protect the Black Sea coast from" Russian attack. "Ukraine would like Germany to supply the Ukrainian Ministry of Defense with something from" air defense systems "and" mine clearance equipment " a description of the "wishlist", and a wider list, but nothing is said about it.
In Berlin itself, they reacted differently to Kiev's request. While German Foreign Minister Heiko Maas is strongly opposed, Defense Minister Annegret Kramp-Karrenbauer is in favor of deliveries. However, this lady always breathed unevenly towards Russia, several times declaring the need to speak with Moscow "from a position of strength." The Bundestag has not yet decided. It seems to be not good to refuse, but on the other hand - the system is "for defense".
Whether or not Berlin will start supplying weapons to Kiev is not yet known for certain, but earlier Germany had already refused Ukraine's request to supply the Ukrainian
the fleet
used german corvettes. How many ships Kiev requested and on what conditions is not reported. And why does the Navy need German corvettes, when they are perfectly supplied with boats by the United States and Great Britain.